"Consider it pure joy, my brothers and sisters, whenever you face trials of many kinds, because you know that the testing of your faith produces perseverance. Let perseverance finish its work so that you may be mature and complete, not lacking anything. If any of you lacks wisdom, you should ask God, who gives generously to all without finding fault, and it will be given to you. But when you ask, you must believe and not doubt, because the one who doubts is like a wave of the sea, blown and tossed by the wind. That person should not expect to receive anything from the Lord. Such a person is double-minded and unstable in all they do."
This passage from James 1:2-8 has been a vital reminder on some of my hardest days. It's almost humorous to me to think about finding joy in the trials. I've needed this to get me through the past several weeks.
October was a heavy month, full of changes. As a mom of 2 very active kids, I can compare this to growing pains. The pain that will wake your child up in the middle of the night and keep them from sleeping. With a gentle massage the pain can dissipate and rest can be restored. The pain is not enjoyable but it is temporary, and the reward and growth at the end are needed to be healthy.
Jeff and I have been serving with Solid Rock International for the better part of 10 years, and we have experienced multiple transitions within the ministry. I can tell you it's never easy. People and ministry can be messy, but thankfully we serve a sovereign Lord who goes before us. We only have to take one step at a time. I am thankful for the leadership and board of SRI who have come around us in the past month to help us navigate the changes ahead.
We've hosted 5 teams since we arrived back to the DR in September, so we have been keeping busy. In addition to hosting teams, I have been busy with updating the student sponsorship profiles for the new school year with Katelyn and Bianca. This process consists of taking approximately 1,000 photos and gathering letters from all of the sponsored students among the 5 schools we partner with. It's encouraging to see the work in all of the communities, but the days are exhausting too.
Braegan and Brantley have been busy with school as usual. I'm thankful that they continue to enjoy going each day. Brantley complains some days that he doesn't have homework like Braegan does, makes me laugh, just a matter of time and he will be complaining about the amount of homework he DOES have.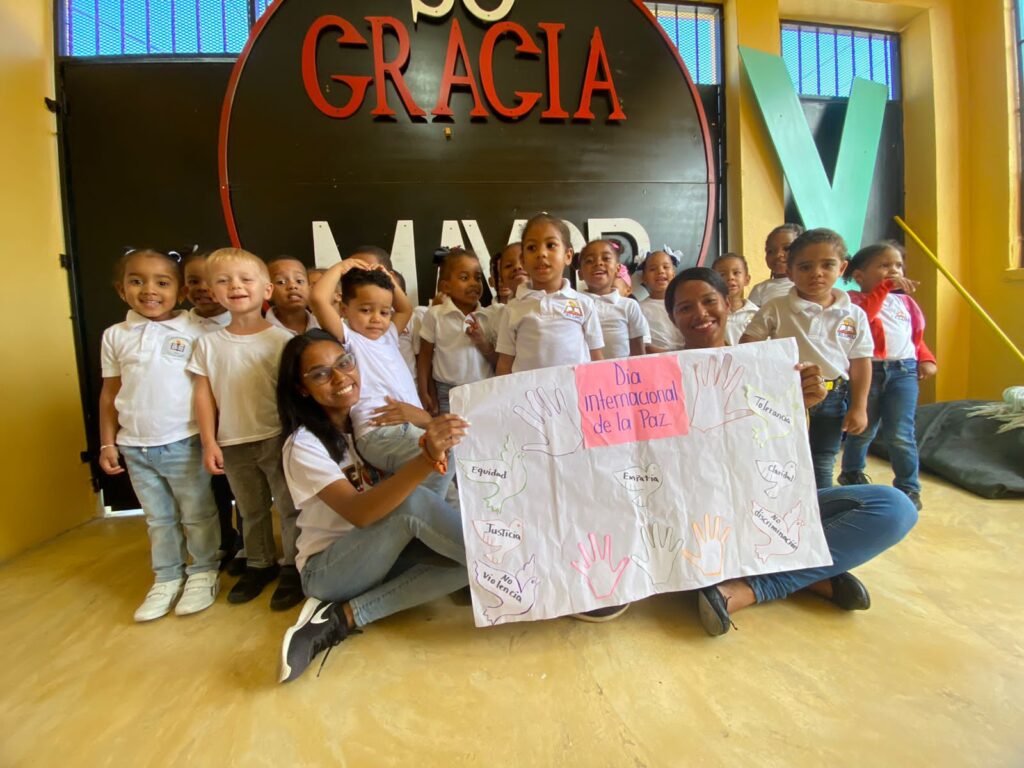 Following the 5 weeks of teams, the four of us flew back to the states to attend the fall SRI board meeting in Fort Wayne, Indiana. It was fun to catch up with everyone and share about the ministry that is taking place. I especially loved our time back, because this is my favorite time of year. There was a cool breeze, rain, and the beautiful fall colors to enjoy. It made returning to the DR a little harder too. There were a couple warmer days and Jeff was able to play pickleball with his usual crew. Some of Jeff's friends are realtors and had pickleball shirts made to help promote their real estate company.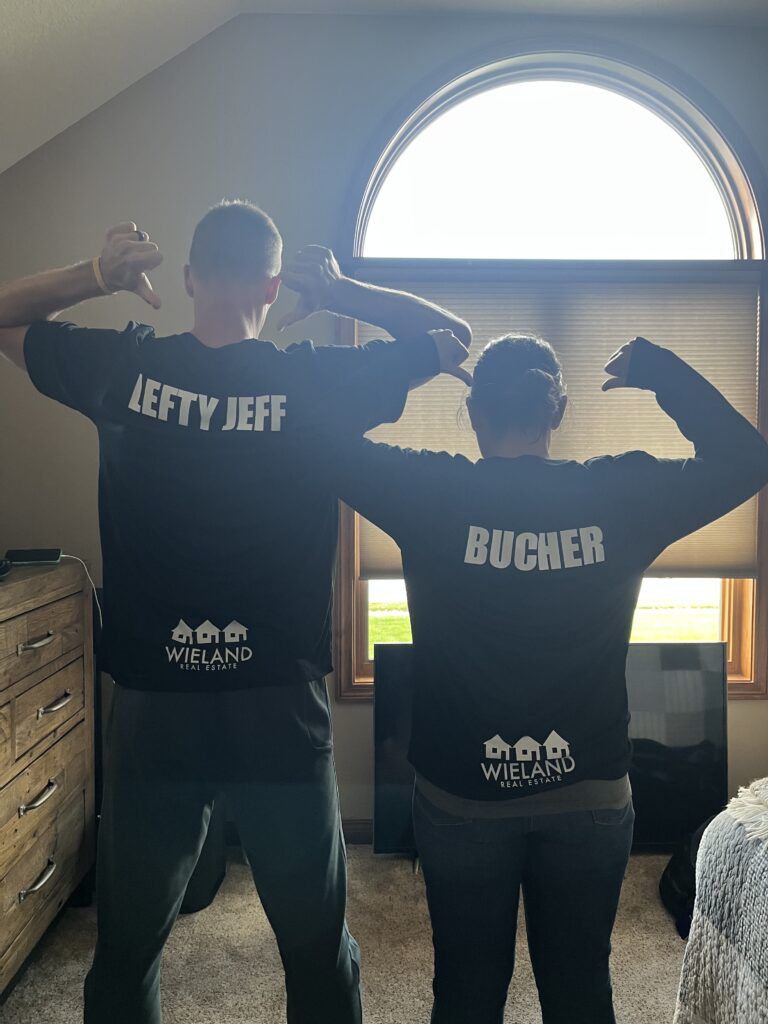 Brantley's favorite part of being back was all of the time he got to spend outside. He had gotten a fishing pole for his birthday in August, so he wanted to search for worms and fish every chance he got. The pond behind my parents' house did not disappoint.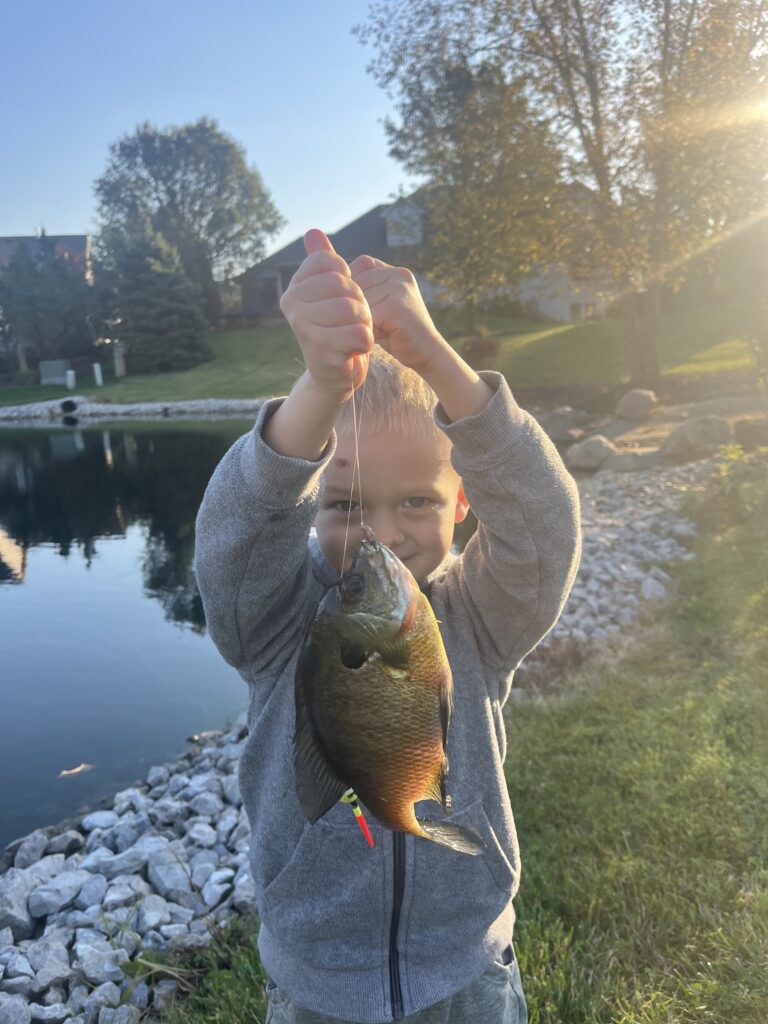 Braegan enjoyed time with my sister. Her favorite was a girls' night to see the Taylor Swift movie and a sleepover to follow.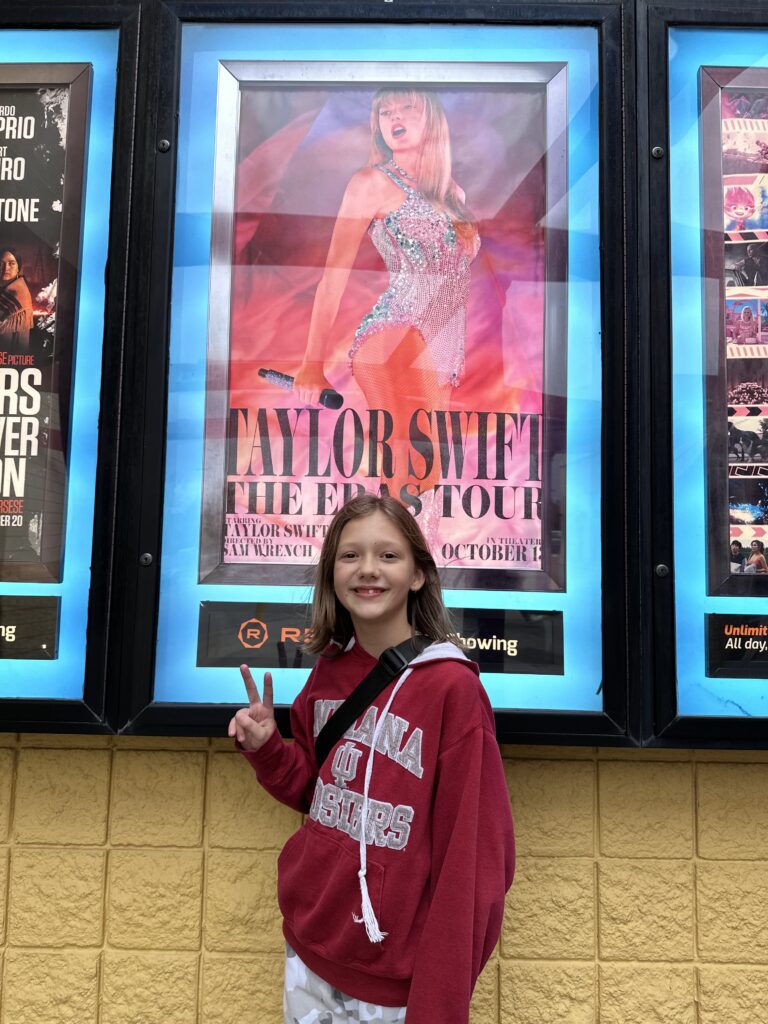 We were able to go trunk or treating and carve pumpkins. It is rare for us to be back this time of year so we figured we'd take advantage of all the special activities.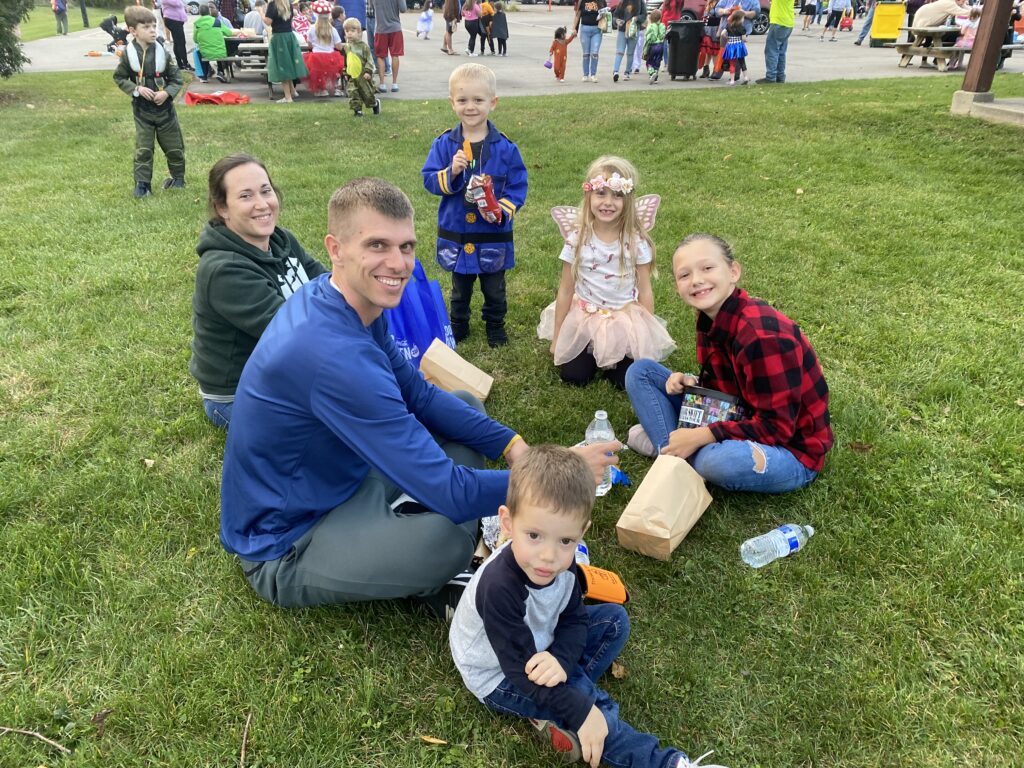 We have 4 more teams remaining in 2023. It's hard to believe another year is winding down. Christmas lights are already sparkling in San Juan, and the temperatures are cooling down….finally! I get to celebrate my birthday this month and soon after we will be attending the ribbon cutting ceremony for the Clinica Cristiana Salud Integral (CCSI). It's hard to believe that we broke ground 9 years ago this month. In some ways it feels like yesterday and at the same time it feels like a long time.
Ways you can pray for us:
strong finish for 2023
perseverance
health and safety
CCSI opening its doors to patients this month
I want to leave you with another song that has gotten me through this past month of growing pains. I know God hasn't failed us and He won't.