As I type this we are sitting in Canton, Georgia. Our flight was scheduled to fly out Sunday, September 10 at 6:00 am, but we were informed at 1:30 am that our flight was cancelled, so our stateside time has been extended by two days and we are soaking up more time with friends!
At the beginning of August we flew back to Indiana for the first time in a year. There are a lot of emotions that resurface during every trip stateside. A trip to the states requires switching our cell service, changing our currency, and the scheduling of a lot of doctor's appointments to catch up for the last year. The reality is that a short trip back to the states is not realistic to real life. In real life you aren't scheduling every hour of your day to maximize catching up on the last year of your life. This can be challenging to balance, but I am thankful for the opportunities that we have to savor the moments we have with our friends and family.
Highlights from Indiana…
Our time in Indiana was spent in a variety of ways, the weather was cooler than expected which was a nice change from the San Juan sun. Jeff played pickleball a few times. Brantley celebrated his 4th birthday (August 10th) with a trip to the zoo and lunch at Chick fil a. We also had a little party at my aunt's lake to celebrate.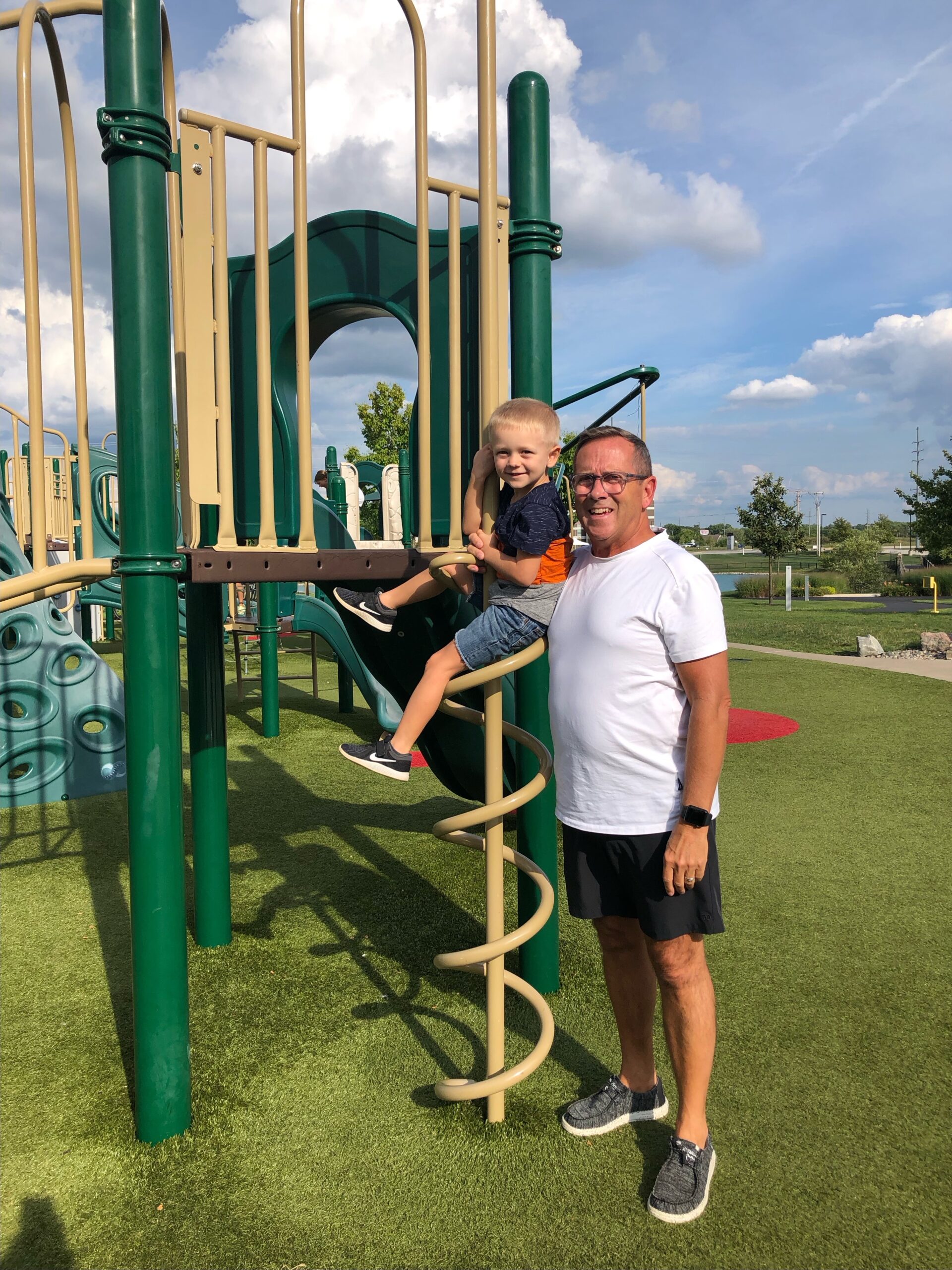 Both kids had their back to school medical check ups which received good reports. Braegan visited the pediatric cardiologist for her routine check up and the cardiologist had good news as well concerning her pulmonary valve stenosis. She is now cleared for another 3 years!
We also had an evening at the park to catch up with group members that have been to the DR. Unfortunately it was a very stormy night, but we had a great time catching up!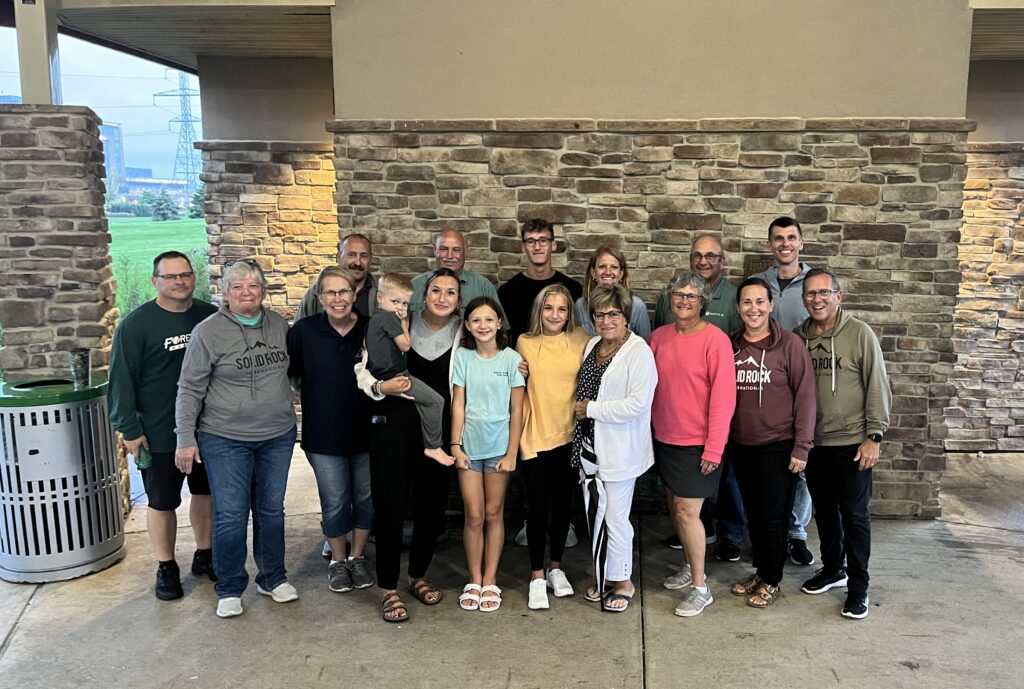 Upon leaving Fort Wayne, we spent a night in Carmel, Indiana catching up with Joe and Shannon. It was great to have the kids together to play and just relax.
Highlights from Illinois…
Following our time in Indiana we travelled to Peoria, Illinois and spent a week with Jeff's grandparents. It had been almost 2 years since we had last visited. Braegan enjoyed talking with Poppa (Jeff's grandfather), and Brantley enjoyed talking to Nana (Jeff's grandmother), about their life and family growing up. They also enjoyed playing with Chardonnay, their 7 year old Havanese.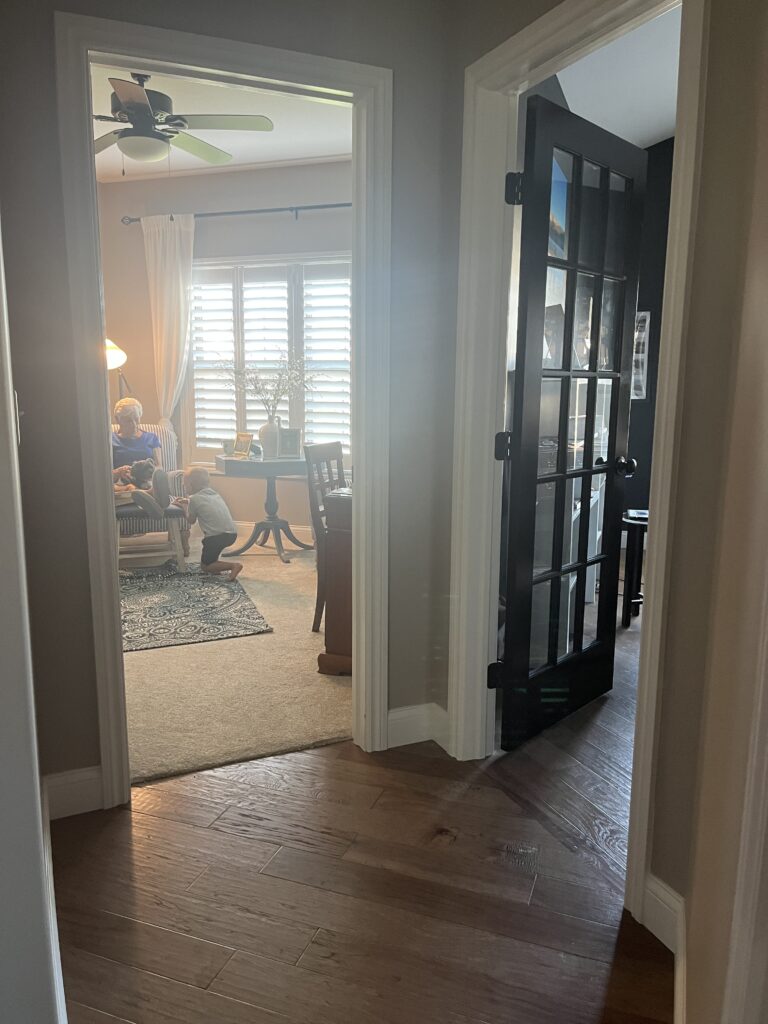 It was a very nostalgic trip as we were able to show the kids places where we had spent significant amounts of time. Our favorite was a trip to Tanners Apple Orchard. The kids enjoyed sampling apples, eating donuts, an apple cider slushy and seeing the different fall decorations.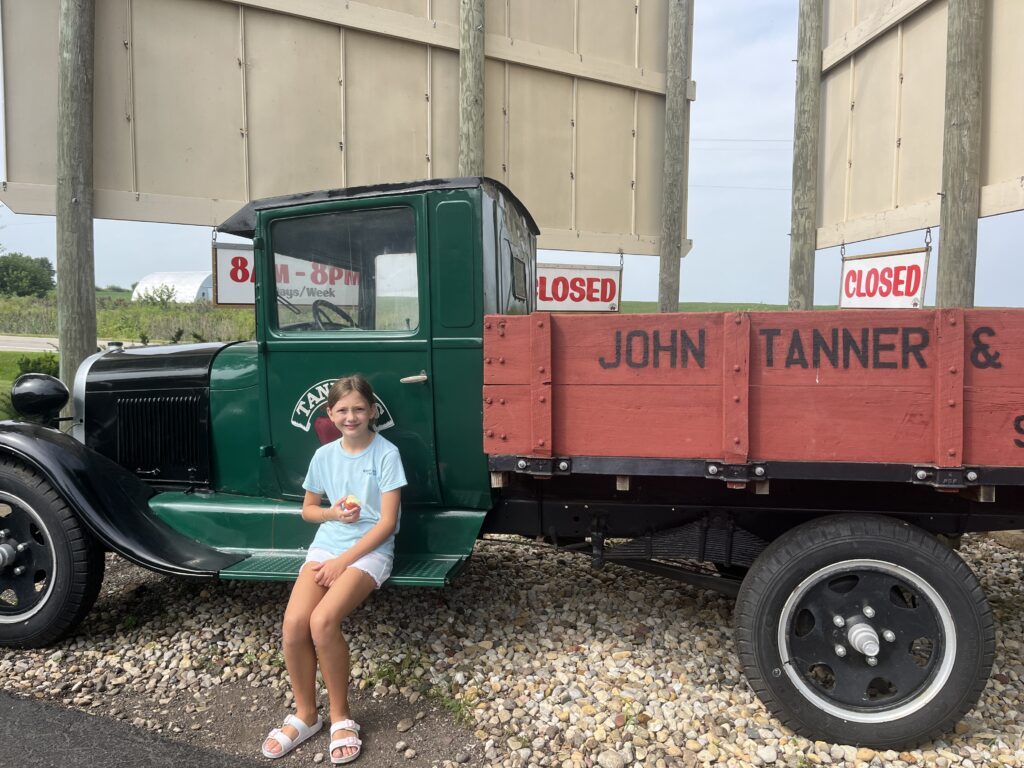 We enjoyed catching up with some friends over meals and an evening at Northwoods Community Church with their mission's team talking about the Dominican and future ministry opportunities. My dad drove Jeff and I to Chicago on Friday, August 25th to catch an early flight to Rome. Braegan and Brantley returned to Fort Wayne for a week to spend it with my parents.
Highlights from Italy…
Jeff and I celebrated our 15th wedding anniversary with a 2 week trip to Italy. We flew Turkish Airlines which gave us a 2 hour layover in Istanbul, Turkey. It was fun to explore the airport and people watch. Upon arriving in Rome we took a few trains to get up to Cinque Terre, our first 3 nights were spent in Manarola. If you've ever seen the movie Luca, the setting is based out of these 5 coastal towns. The little towns were so picturesque. We swam, hiked, ate good food, and explored.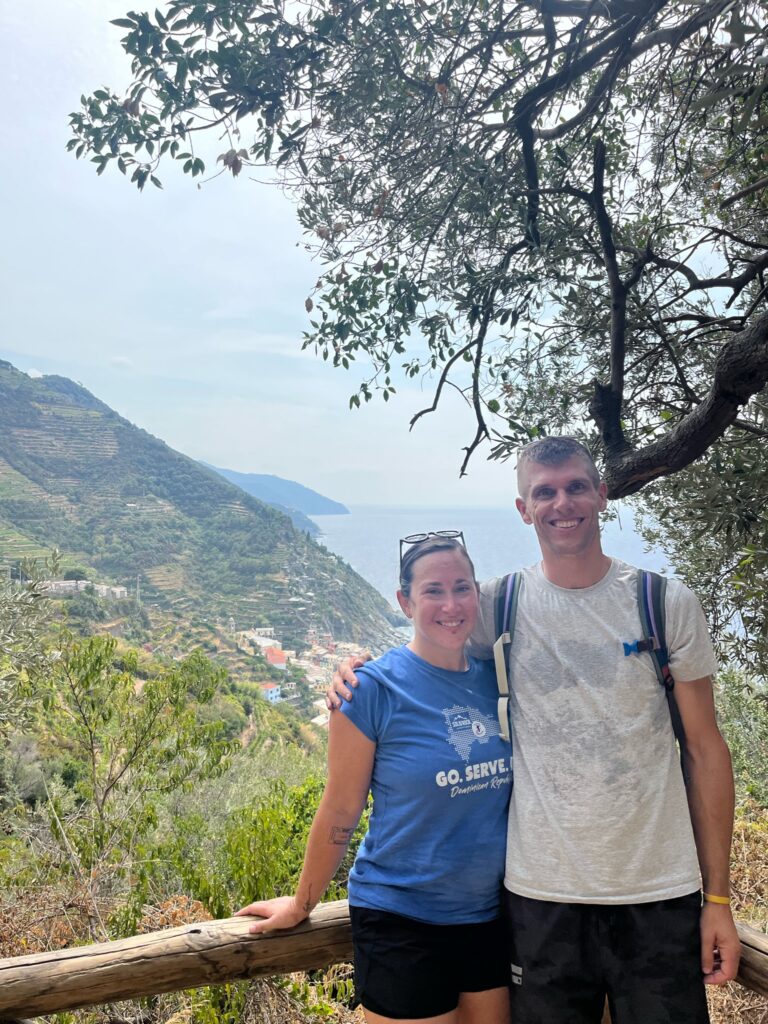 Our next stop was a train ride away to Florence. We dropped our bags off at our airbnb and walked to the Central Market for lunch to wait for my brother and his wife to arrive. We had visited Florence in 2018 when we were in Italy for our 10 year anniversary and to attend a friend's wedding. It was fun to be in a familiar spot. Our time in Florence was spent eating gelato, walking around town, and admiring the beautiful architecture.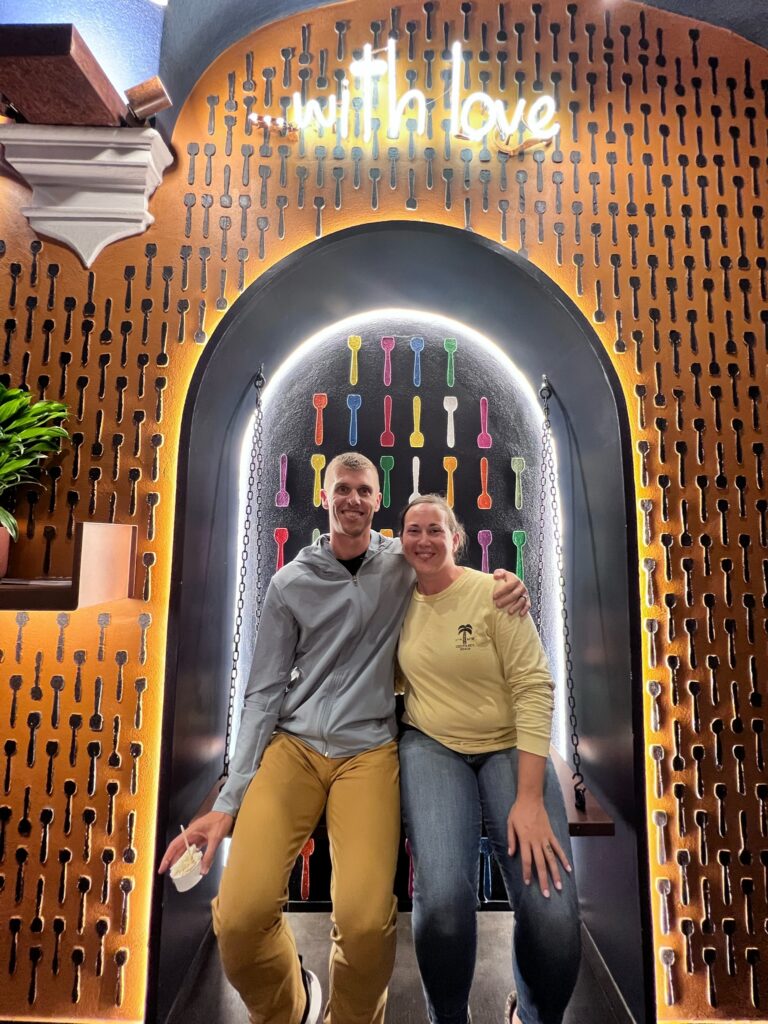 Next stop was to Greve in Chianti. For this destination we rented a car to give us a little more flexibility to explore the surrounding cities. The long weekend we chose to spend in Greve did not disappoint as it was the beginning of a 2 week long festival in town. Each night there were activities in the town square. We enjoyed delicious sandwiches from a food truck owned by a famous butcher in Panzano in Chianti (a recommendation from my cousin), followed by a wine tasting at Savignola Paolina.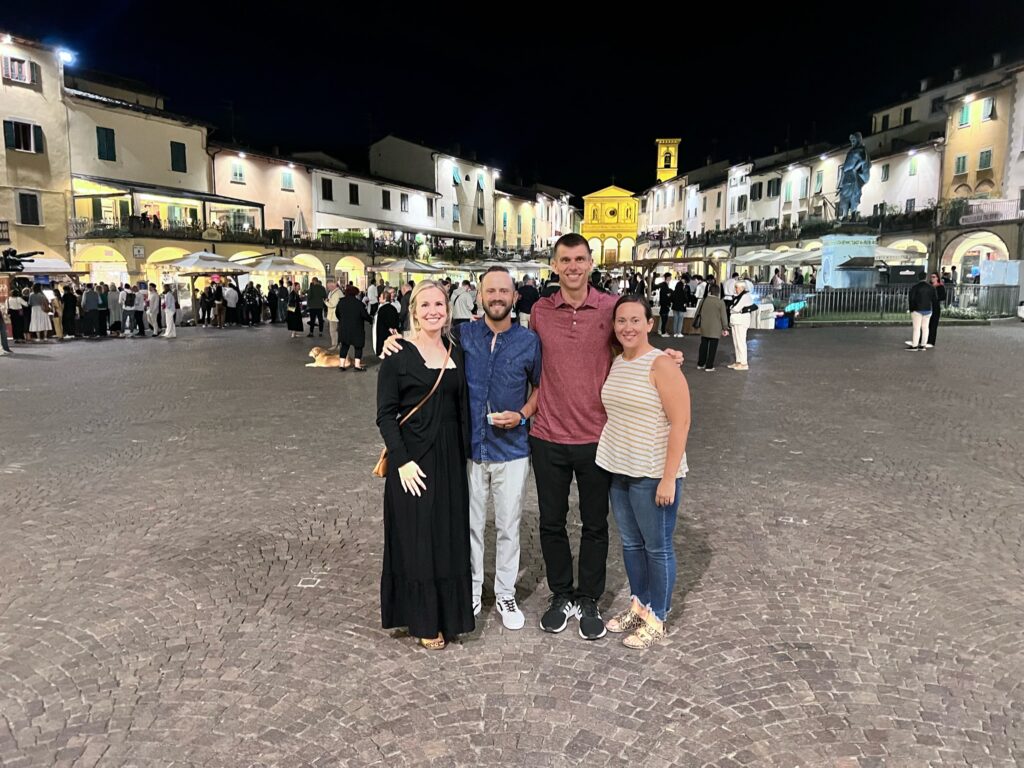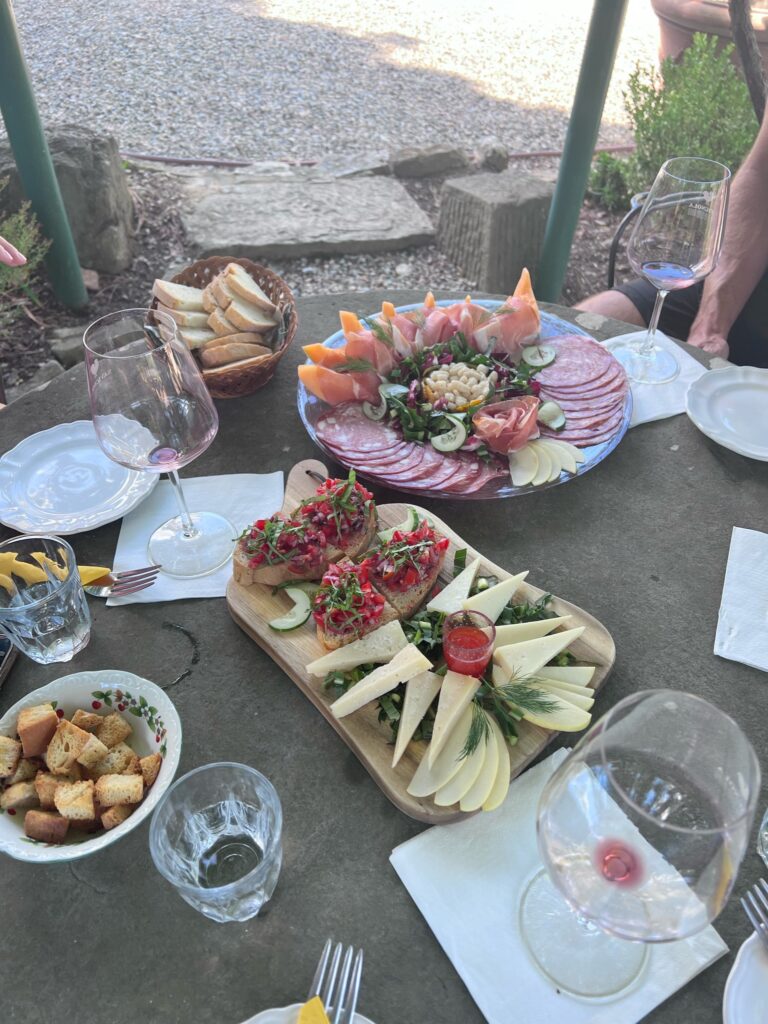 Our final Italian stop was back to where we began in Rome. Our 4th airbnb was a 10 minute walk from the Vatican City. We enjoyed more gelato and seeing all of the Roman sites. Monday, September 4th was a special day, because Jeff celebrated his 37th birthday. We started the day with a 4 hour Vespa tour guided by Marcos. It was so cool to follow him around and learn more about the monuments and history of Rome.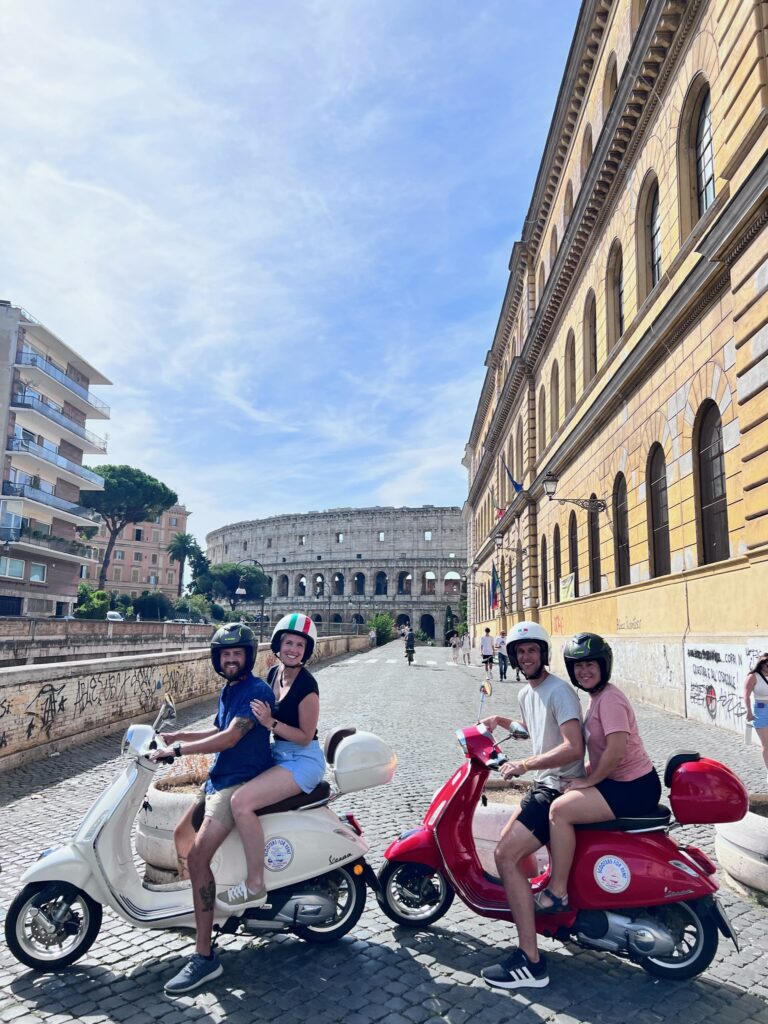 A few other highlights during our time in Rome, Jeff and I passed by the Dominican Embassy in the Vatican City. During our time in Italy we actually met 2 Dominicans! It was fun to hear about where they were from and what had brought them to Italy. I was able to connect with a childhood friend who is currently living in Rome with her family. Our last day in Rome was spent with some dear friends traveling abroad for the year. The world feels so small when you can fly across the world and reconnect.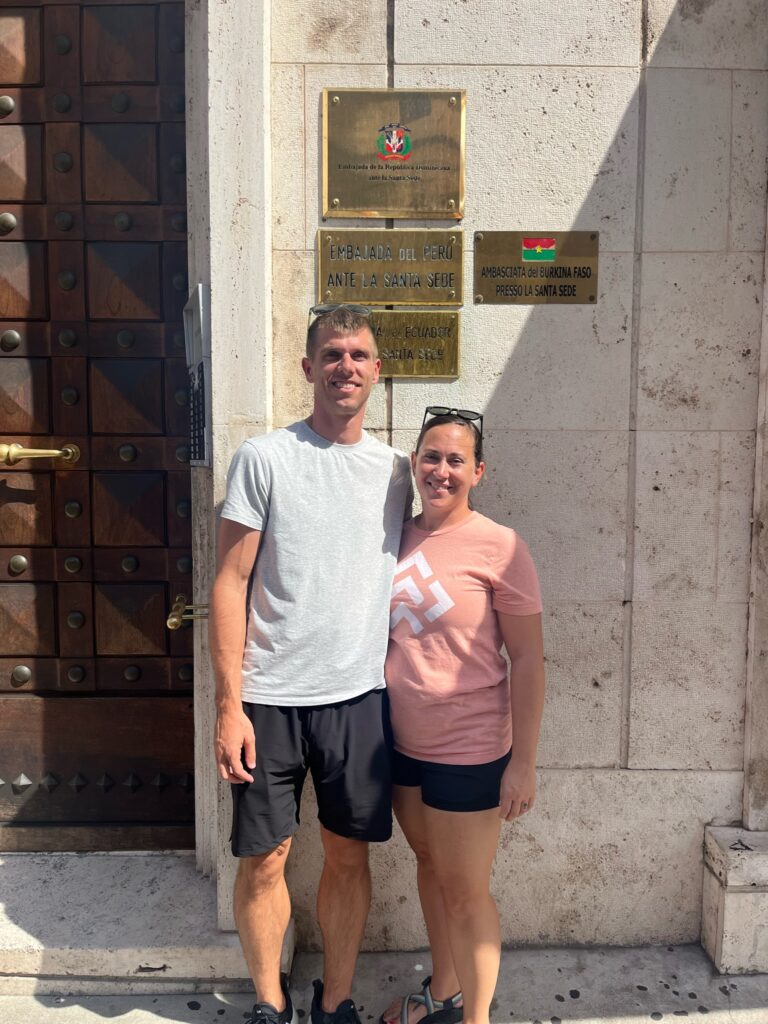 Highlights from the kids (Indiana, Tennessee, and Alabama)…
The kids were in good hands during our time away. The first week was spent with my parents in Fort Wayne. They made a couple more trips to the zoo and park, and thankfully the weather warmed up for them so they were able to spend more time outside than when we had originally arrived back to the states.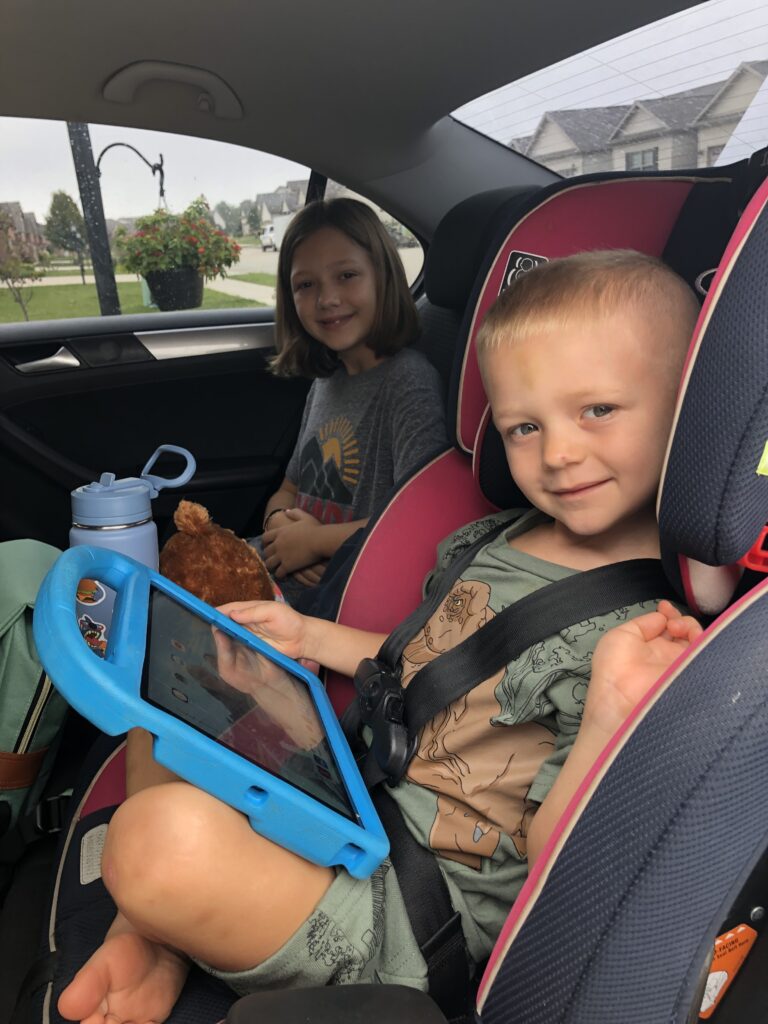 My parents met up with Jeff's parents in Louisville, Kentucky and the kids continued on to Nolensville, Tennessee to spend Labor Day weekend with their cousins.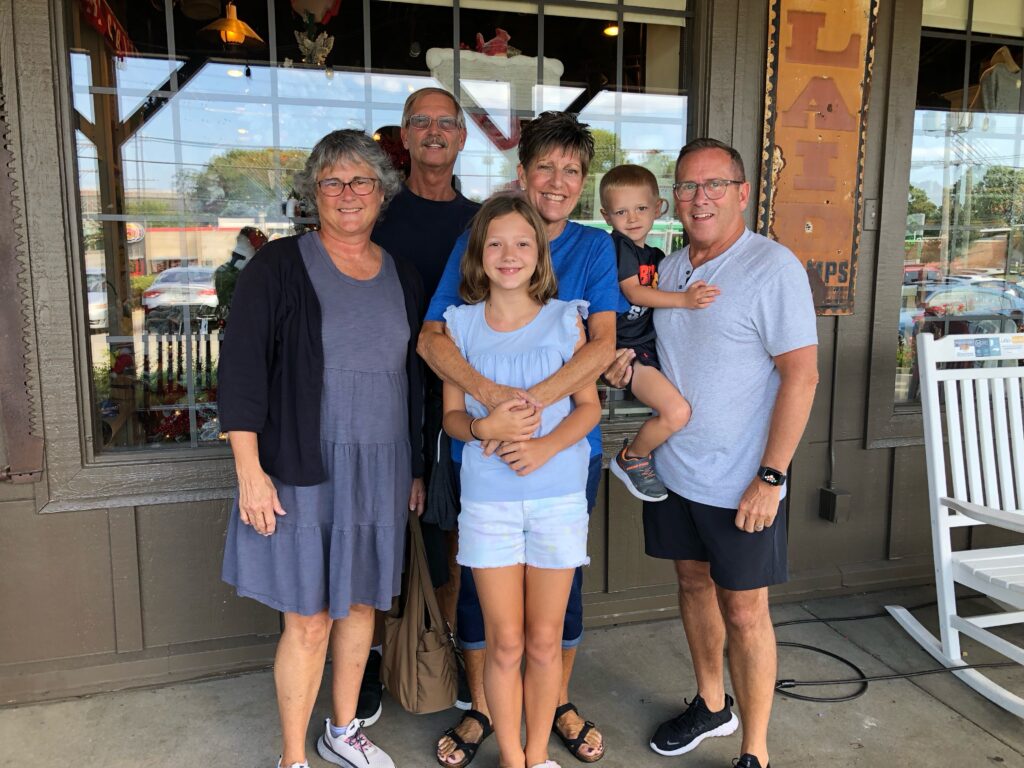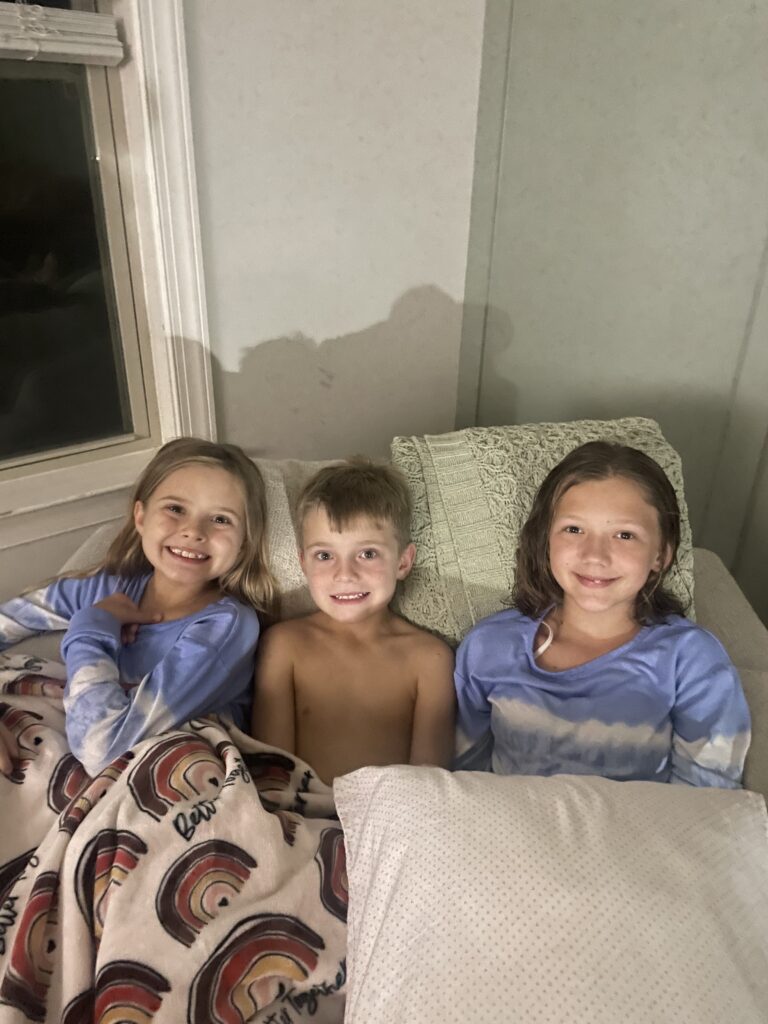 From Tennessee they continued to travel south to Alabama where they spent the remainder of their week. They went to the pool, museum, and explored.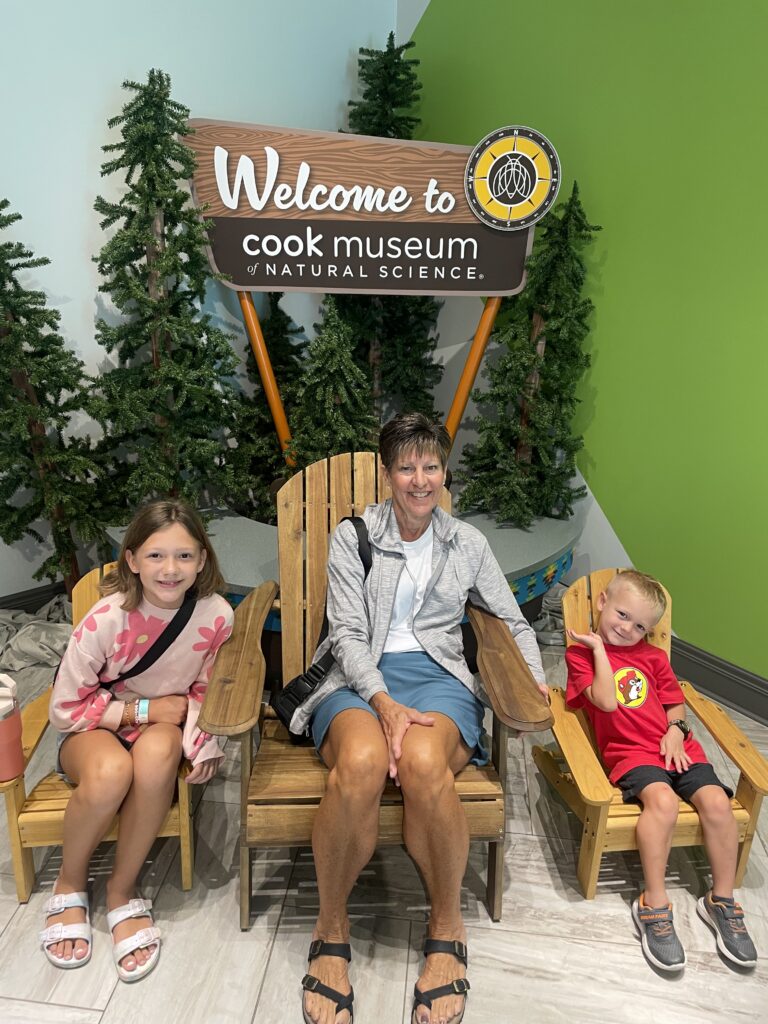 We all reunited in Canton, Georgia. We were able to spend a little time with Jeff's parents before they returned to Alabama as well as recover from the jetlag which was much worse on the return trip!
Prayer Requests
New school year : the kids will return to their school schedule on Wednesday. Braegan is starting 5th grade and Brantley is in PreK4. They are both anxiously excited.
Fall team schedule : we have a busy fall schedule ahead, prayers for safety and the people who will be impacted by their service.
Student sponsorship updates : a new school year also means student sponsorship updates. Prayers for the busy season ahead.