There's always something, siempre algo. This has pretty much become my response to any situation that arises lately. It has been extremely busy the past few weeks.
When I posted my last update we were getting ready to fly to Atlanta to spend time with Jeff's family. We had a great time catching up there and visiting. We were able to go to the Georgia Aquarium, the Atlanta Zoo, have dinner with friends, and just hang out.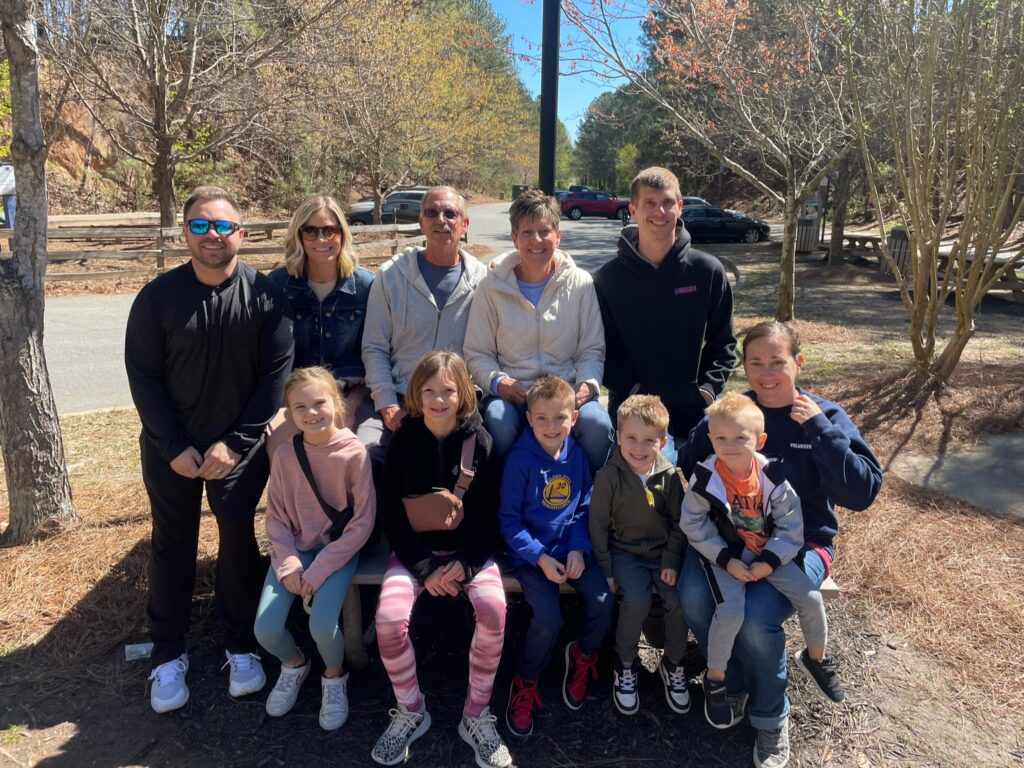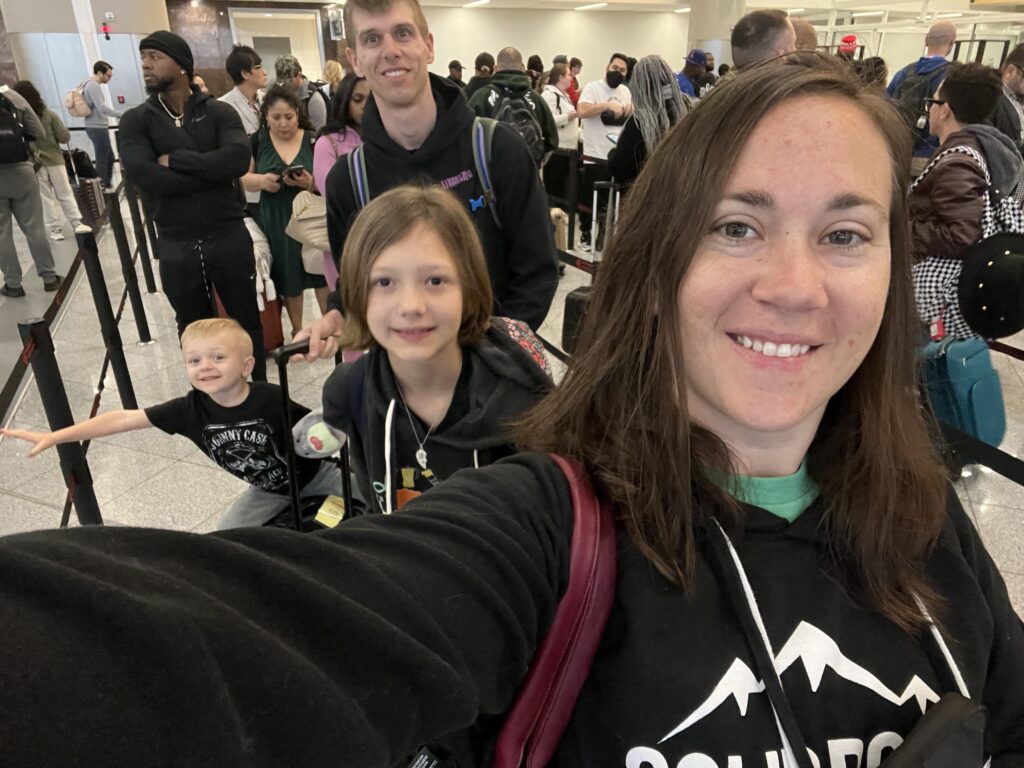 We arrived back to the Dominican Republic with Joe and Shannon Zimmerman along with their kids. This was the reality that the dedication of the new clinic was very close. Throughout their first week in San Juan we finalized details and made sure everyone was on the same page before our 100 guests arrived into the country the following weekend. It felt like preparing for a wedding, so much planning and within the blink of an eye, the festivities would be complete. We spent time in prayer over the travels, the events, and the lives that would be impacted. It is amazing how faithful God has been in the past several years to get us to where we are now, and this is not the end, this is only the beginning.
I will get back to the dedication festivities but before the big group arrived on March 25th, my grandma, aunt and dad along with Mike and Julie arrived at the guesthouse on Thursday. My grandma is 92, the last time she was in San Juan was in November 2014 for the groundbreaking. We had been looking forward to her returning again for this big event. In November 2022 she had a minor stroke, and after a few months of physical therapy she is back to herself. It was exciting to have her back and show her some of the things that have changed in San Juan since she was last year (school, market, our house). Her and my grandpa played a big part in the early years of SRI. Thankfully my dad, grandma and aunt were able to walk through the new clinic prior to the dedication to give them more time to take it all in. There is metal artwork throughout the clinic in honor of the founders. The pictures below are of my grandparents. This was emotional and exciting to see. I'm so thankful for the role God has allowed them to play, and where God has brought the ministry over the years.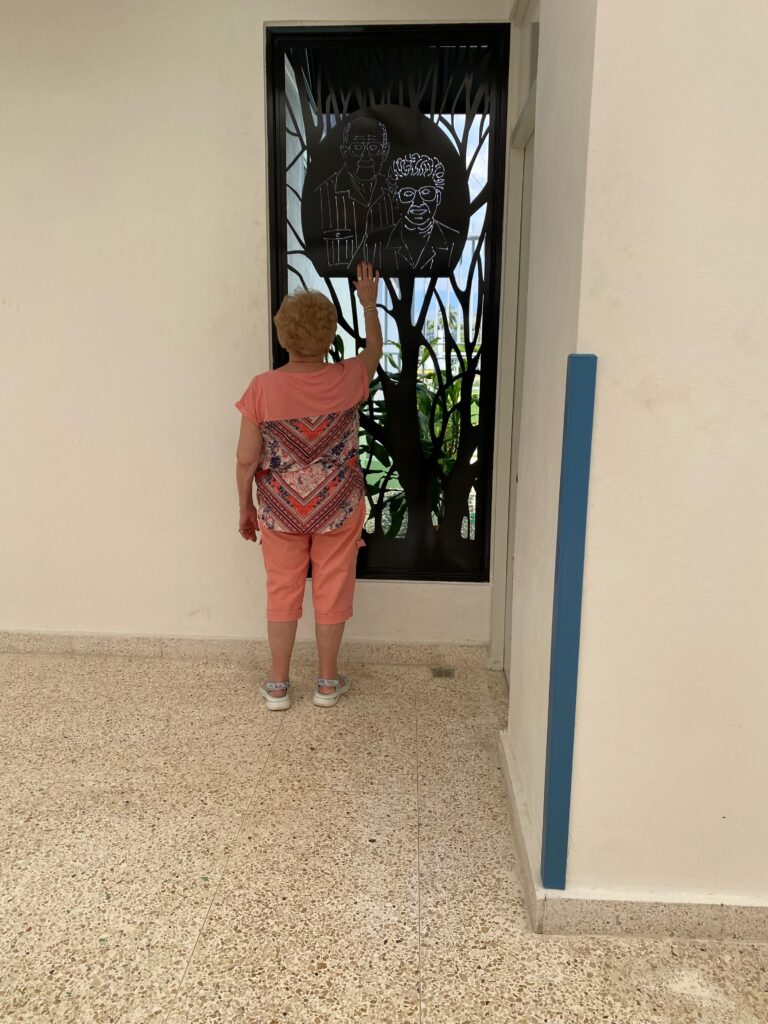 On Friday morning after touring around San Juan a bit with my family Joe, Jeff, Brantley, and I left for Santo Domingo to begin greeting the dedication crew. There were 16 arriving flights. Jeff and I had organized the transportation schedule in advance to make sure everyone was accounted for. Below are a couple airport arrival pictures. The guesthouse received a guitar from a dear friend in Gainesville, Georgia. It will definitely get some love!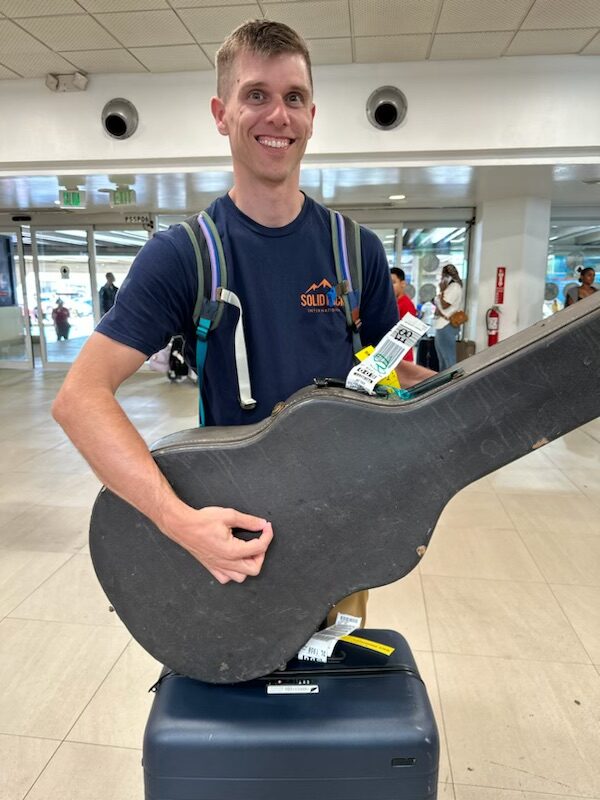 Sunday morning we loaded up 2 buses and the van and drove to San Juan for lunch. It felt like a family reunion. As I was doing announcements with everyone I explained how it felt strange that we personally knew everyone but they did not know each other. It was just a matter of time before everyone was sharing stories about their travels and how they originally got involved with the ministry of SRI.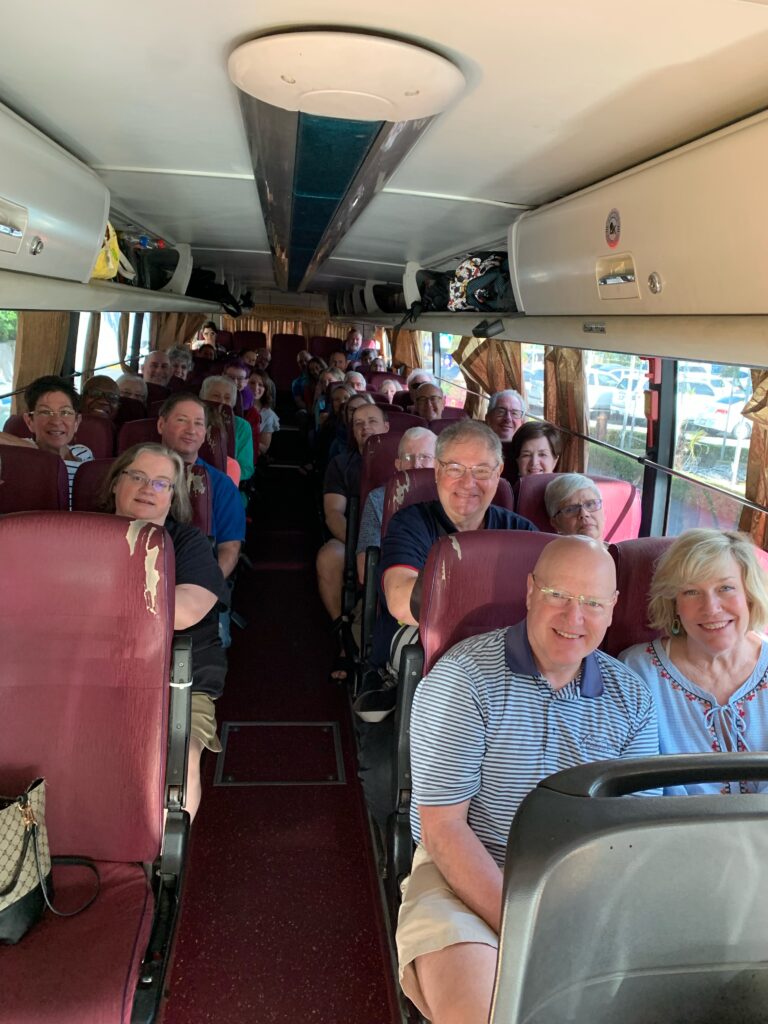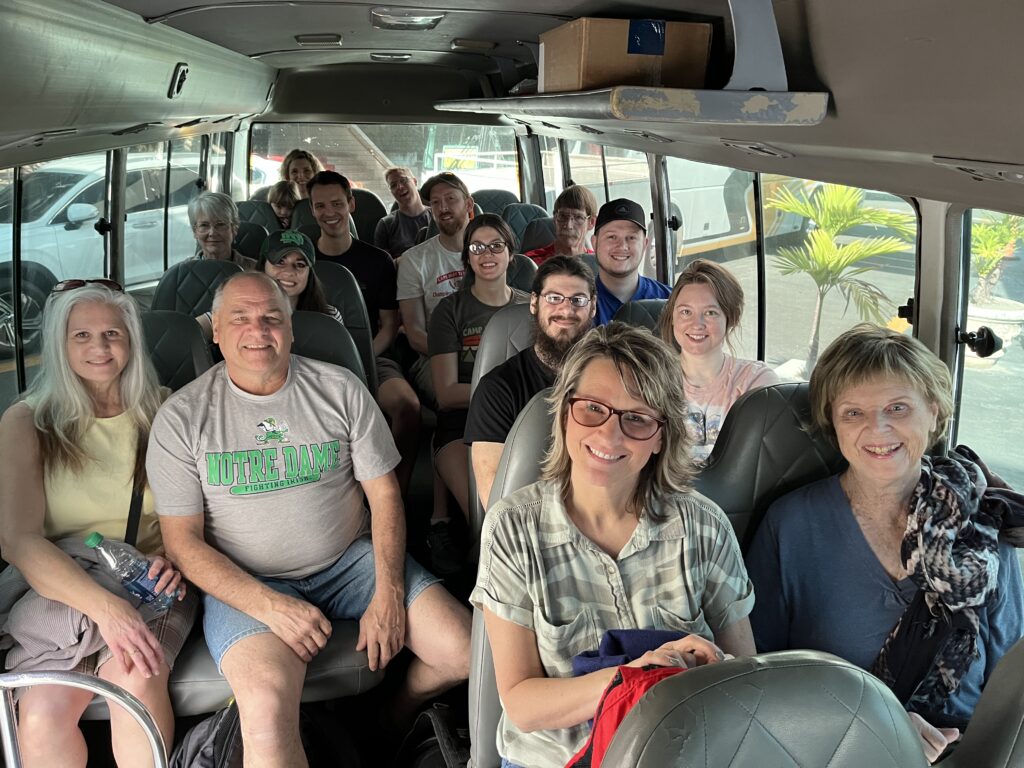 To summarize the time in San Juan, there was a lot of good food and we kept everyone busy! It was such a memorable occasion and all of the details played out smoothly. God was in control and His hand was in the details.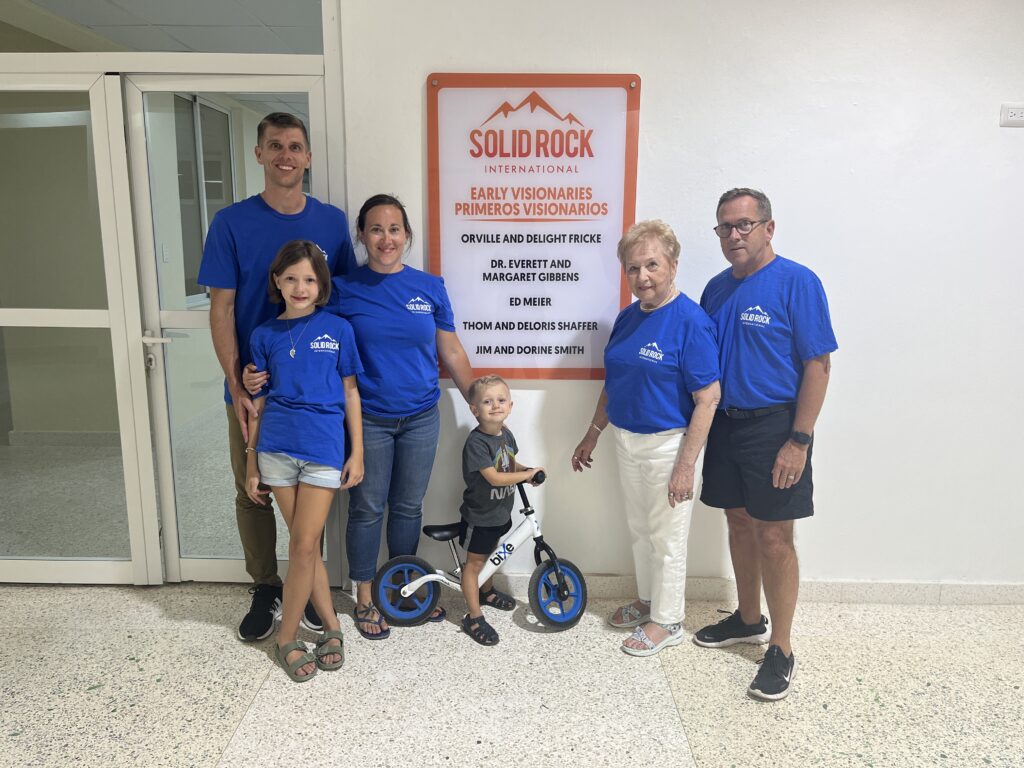 My dad gave the closing remarks at dedication and shared about how "Hope is in the Air", the new clinic opening isn't the end, it's only the beginning. He also shared about the generational transition of leadership within the ministry. It was encouraging to hear about the individuals mentioned. My grandma received a plaque in honor of her and my grandfather, and I was able to give that to her.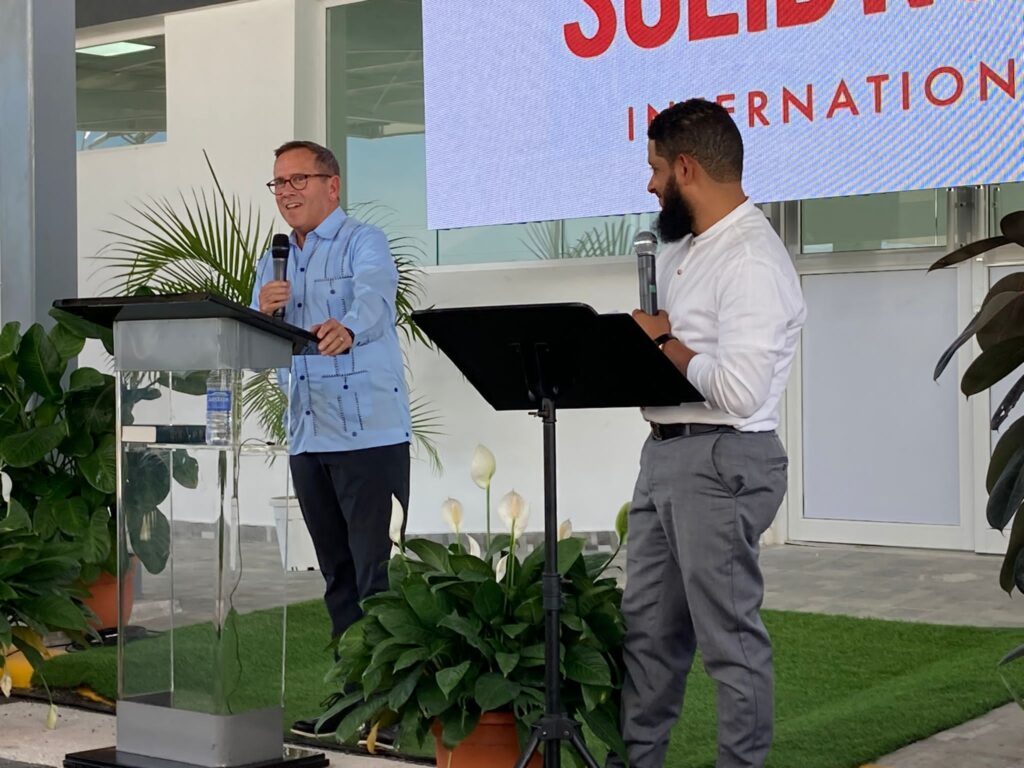 I'd say we are still recovering from all of the events, but thankfully our next team doesn't arrive until April 22nd, so we have some time to catch up on rest.
A few updates on the kids. Braegan was able to spend some extra time with Sarah while we were in Santo Domingo taking care of the arrivals and departures of the guests. She had some fun girl time. Braegan also enjoyed spending time with all of the other kids that traveled with their families for dedication! It was nice to have more little faces around.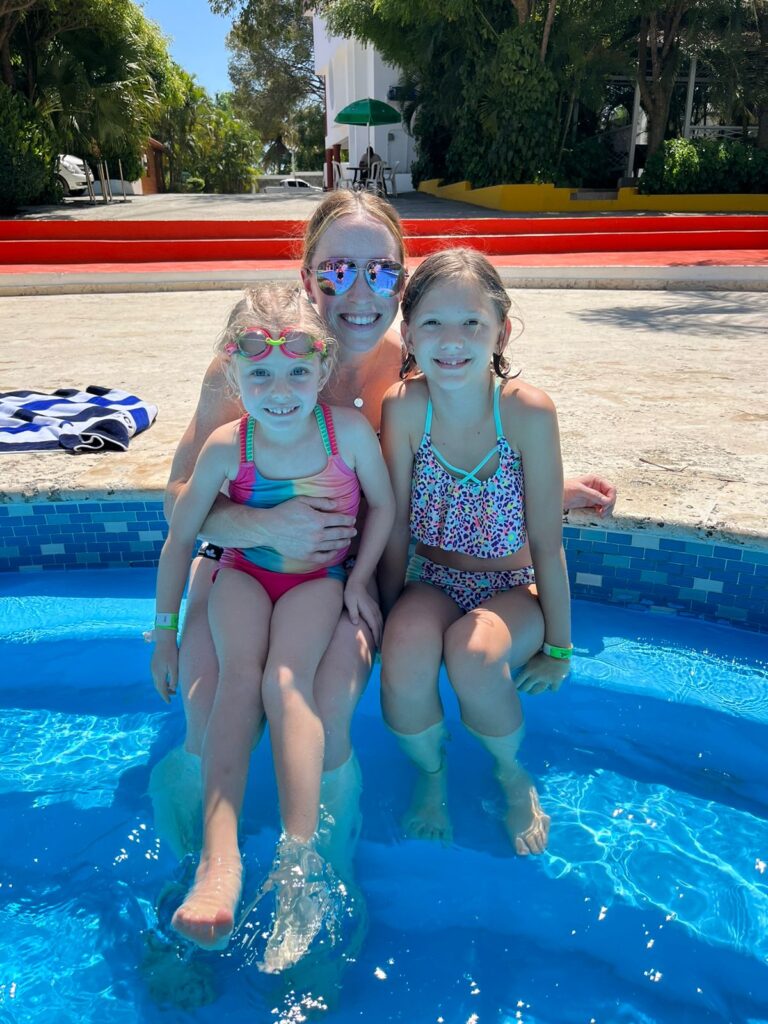 My grandma has been sponsoring one of Braegan's friends from school through the student sponsorship program, and she had the opportunity to translate for Astrid and my grandma when they met for the first time. This was also a very special time for them!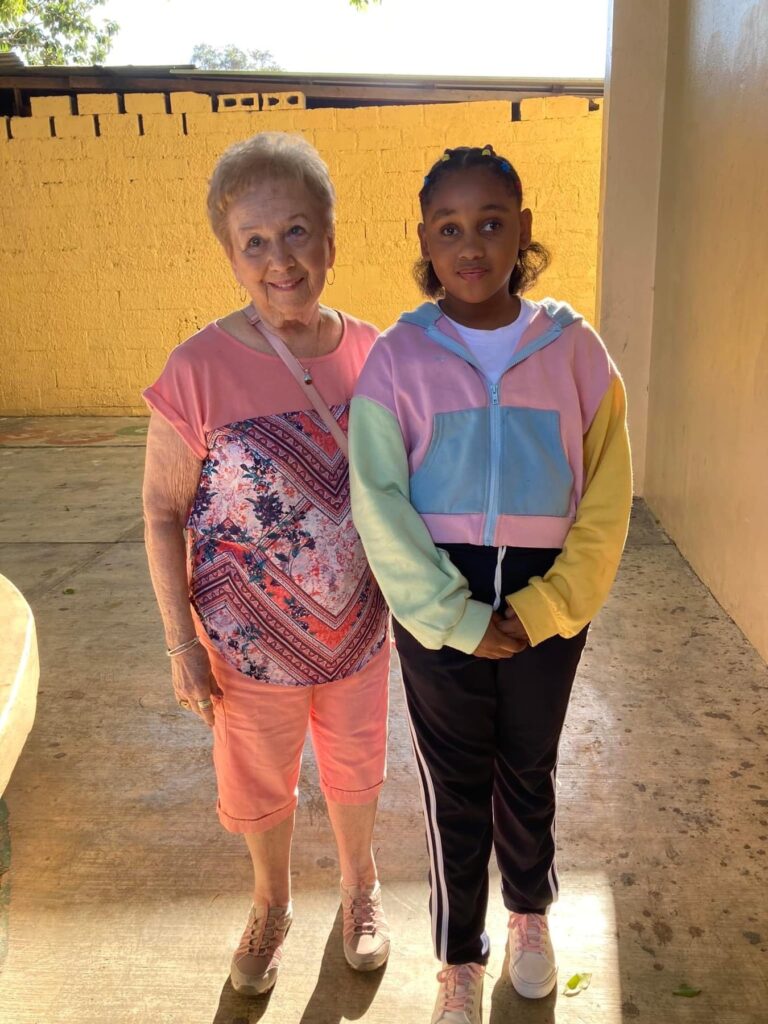 As you know, Brantley is always up to something. The extra people and change in routine were a bit challenging for him throughout the dedication time, but he persevered. He's had a lot of extra pool time lately, which he has really enjoyed. We are finishing up spring break now, so it's been good to have time with just the 4 of us at home and no added responsibilities.
Since dedication Jeff and I have been able to gather all of the documents needed for our residency renewal. Our current status expires in May, so we are just waiting for the documents to be approved and our appointment to be set. This will be the last time going through this process for a while, because our new cards will be good for 4 years. I've learned a lot about this process in the last 10 years, and I'm thankful we can proceed without the additional lawyer fees.
The kids have just a couple months left of school. The temperatures are getting warmer, and we had rain for the first time on Wednesday afternoon since November! It only rained for about 30 minutes, but there was a cool breeze that followed!
Ways you can be praying for us:
residency approval and appointment
rest
health
upcoming retreat with our staff