Well we made it through January and the first four teams of the year, also our longest stretch of teams since COVID. We have 2 more weeks of teams before our week off. Coming into the new year we met as US missionary staff and prayed over the year ahead: the guests that would visit, the patients that would be seen, the construction that would be completed, and our staff as a whole. We submitted the year to the Lord, He knows who will visit and what will be accomplished. We are simply here to help execute what He tells us to do. There are days where this is easier said than done. We have to release control…the control to know information, the control to have answers, the control of our own plans, etc.
January presented challenges, we've been tired, our health hasn't been 100%, and some communication has been delayed when it comes to preparing for teams. But I know that this is God's way of reminding us to fall into His arms and trust Him. As I'm typing this I'm listening to the song "It is Well" sung by Kristene DiMarco, and it is just what I needed to have on repeat in my head during this time.
And through it all, through it all
My eyes are on You
And through it all, through it all
It is well
And through it all, through it all
My eyes are on You
And it is well, with me
Now a recap on our family and what we've been up to in the last month:
Jeff has been busy with assisting with a construction project where the kids go to school at Lucille Rupp. The teams are currently helping to add a 4th floor to the elementary building in order to create 6 additional classrooms. Braegan's class currently has 45 students in it, so we will definitely appreciate more classrooms for students to spread out and have smaller class sizes. He has also been able to get in a few games of pickleball in the last month, he hadn't played for a while so it was good to get back out on the court! Jeff was out with the team this past week and had the opportunity to hold a baby owl. (I think it looks quite creepy.)
I've been busy with team communication and homeschooling. We are nearing the end of some of Braegan's 4th grade curriculum which is hard to believe. We are ahead in some subjects and behind in other, but in the end it all works out. I've been a little busier at times then I'd like, so I'm trying to give myself grace to take time for myself. Last month Jeff and I started the process to get our Dominican driver's licenses. We both currently have our permits, haha…sounds silly at 36 years old to say that. Next week we will go back to the license office to complete the practical exam/behind the wheel. It's actually a simulation similar to a virtual reality game to assess driving and the use of traffic signals. Yesterday, we joined our staff on a trip up the mountain to the community of La Florida. We had a fun time and many memories were made.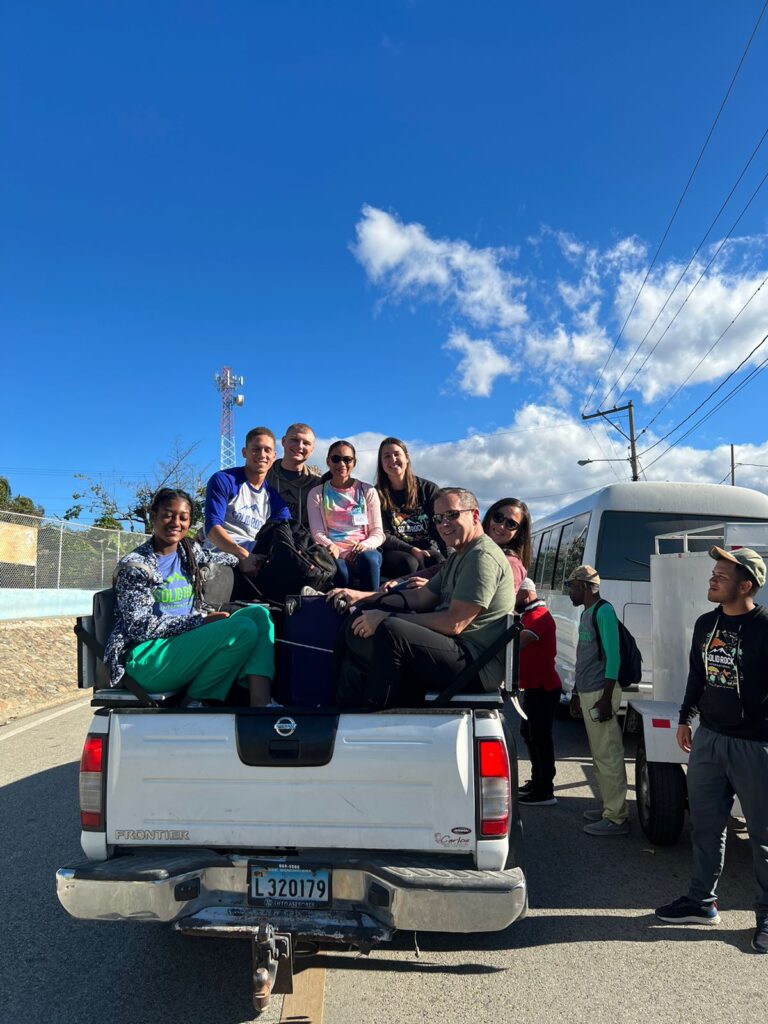 Braegan turns 10 on February 8….double digits. Where has the time gone? The teams that have visited recently can't believe how tall she is getting. She's been enjoying reading, making videos, and riding her bike. We look forward to celebrating her birthday next week. Braegan lost her first molar this week, the tooth fairy hadn't visited in a while, so she was pretty excited. She has a few more teeth to lose before we can visit the orthodontist again.
Brantley, the man of non stop energy! He wants to be like Braegan. He's always asking if he has homework to do, because he always sees her doing hers. He's very interested in "what time is it?" He does nothing with the information other than say, "oh, ok". The busyness of teams has taken a toll on him. We've had some behavior outbursts, so I'm trying to be more intentional of spending one on one time with him and not being present at every group activity. I know this is a season, and I can't get this time back. Our downstairs neighbors just got 3 puppies, and the kids love playing with them!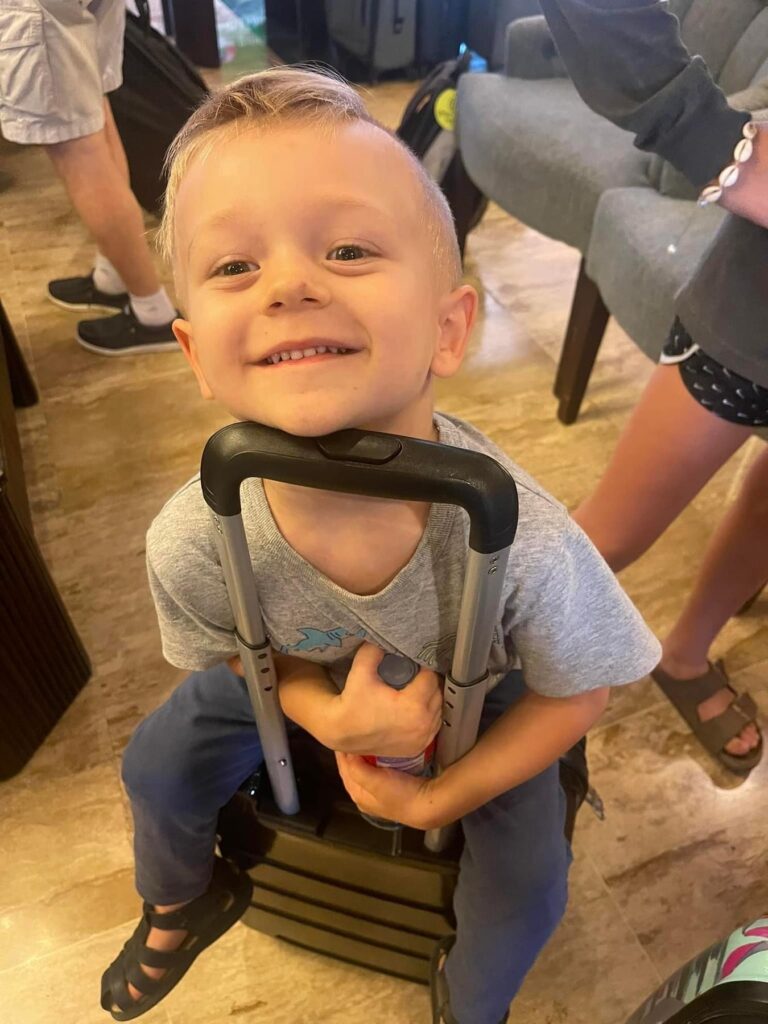 I'm thankful for our team that we get to work with. There are days that we laugh to avoid the tears of discouragement. I know that God is growing us and preparing us for bigger things. It's just in the midst of the trials it's hard to see the light at the end of the tunnel, but He is here through it all.
Prayers for our family:
Rest
Restored health
our practical driving exam
safety for our staff as they travel for ministry