It's Christmas time in the Caribbean. I love this time of year in the Dominican Republic: parties, meeting up with friends, special foods, Christmas lights, warmer weather with no snow, just all of the festivities in general. For the last week the temperatures in the evenings have been getting in the upper 50's. This is COLD. We do not have heat or AC, so the temperature in our house is dependent on the weather outside. We've been having to close our windows in the evenings to keep warm. I can say I don't ever remember a winter in the DR like this before, but I won't complain. The kids are enjoying getting to wear their warmer clothes that are usually saved for trips back to the states.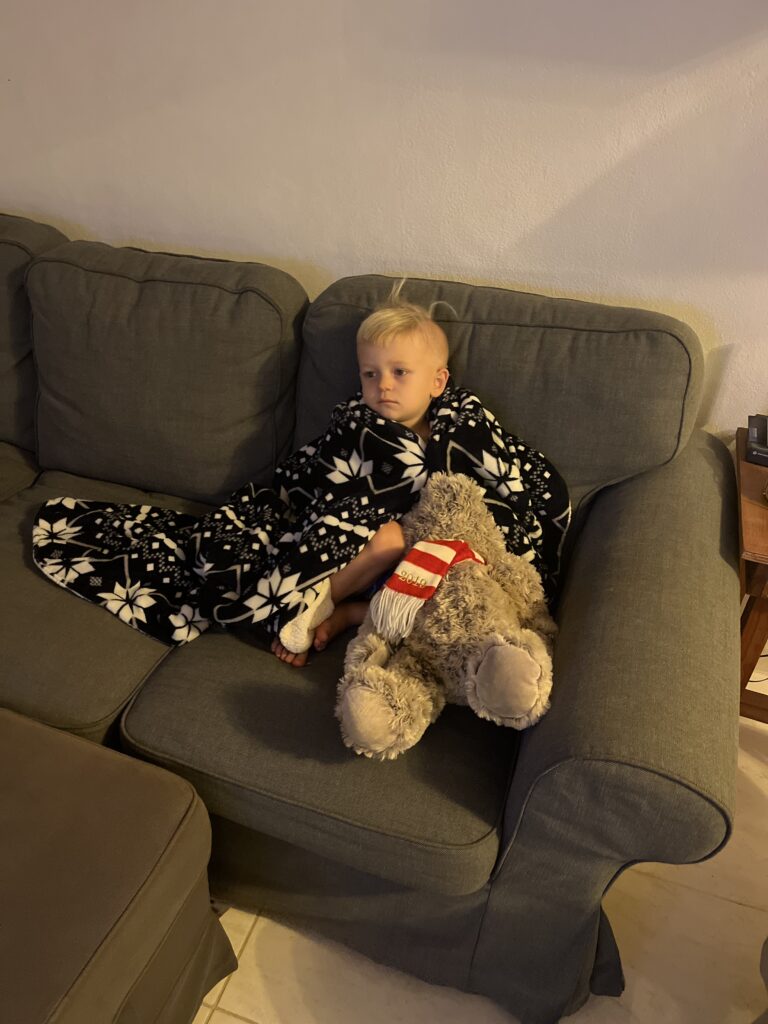 As I type this update now, I am listening to A Very Maverick Christmas, sipping Harney & Sons Cinnamon Spice tea with slippers on. It's been another busy month and the next couple of weeks aren't slowing down.
We wrapped up November with a visit from our pastor from City Church, Chris Freeman, and my dad. They came to San Juan for a leadership conference hosted at Central Church. Chris spoke on the book of Nehemiah and Angel Cardoza of Community Christian Church in Santo Domingo, spoke on The Mission of the Church, The call of the Spiritual Leader, and The Development and Influence of a Spiritual Leader.  There were 115 people in attendance. Chris had never been to the DR before, so it was exciting to share the ministry of SRI with him during his quick trip. I told Jeff having Chris here for the conference was the best of worlds to be able to worship with both of our home churches at the same time. We savor our time with the City Church congregation when we are back in Indiana.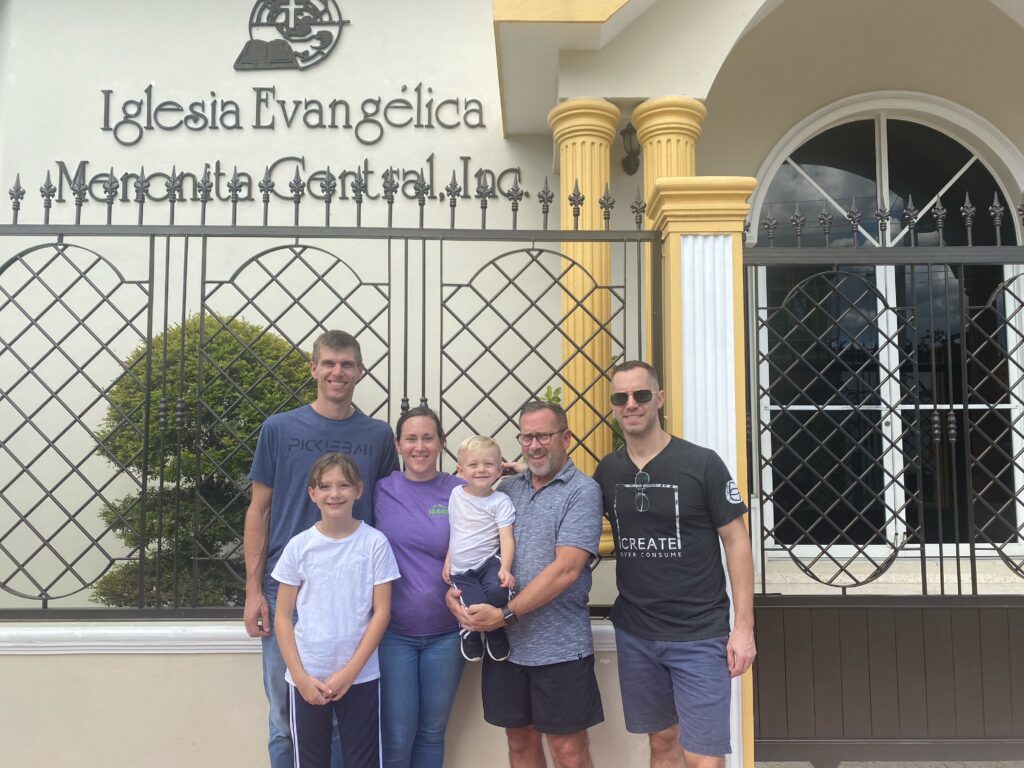 The kids have been enjoying lots of holiday festivities as well. The malls in Santo Domingo are all decked out with the tallest Christmas trees we've ever seen and lights everywhere.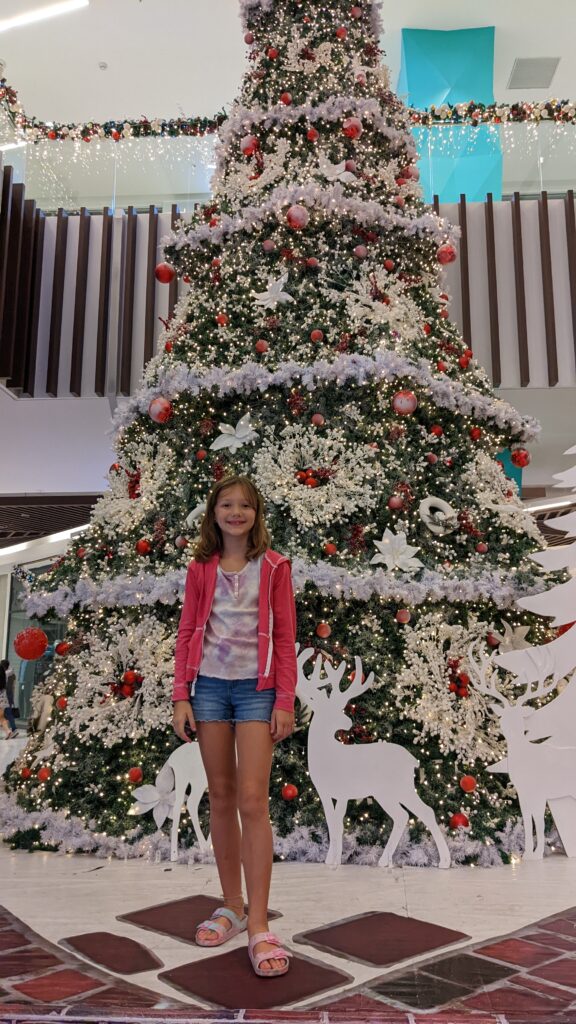 We celebrated Thanksgiving with another American family in San Juan. It rained pretty hard and that was the start of the cooler temperatures which made it feel even more fall like. We had all of the traditional Thanksgiving food. Braegan helped me make sweet potato and green bean casseroles. As she's getting older the traditions mean more to her. That weekend we attended a family day at the local camp in San Juan. There was a Wild West theme, including a mechanical bull for attendees to attempt. Jeff and Brantley gave it a try, Brantley keeps telling us that he will be big enough next year to do it by himself.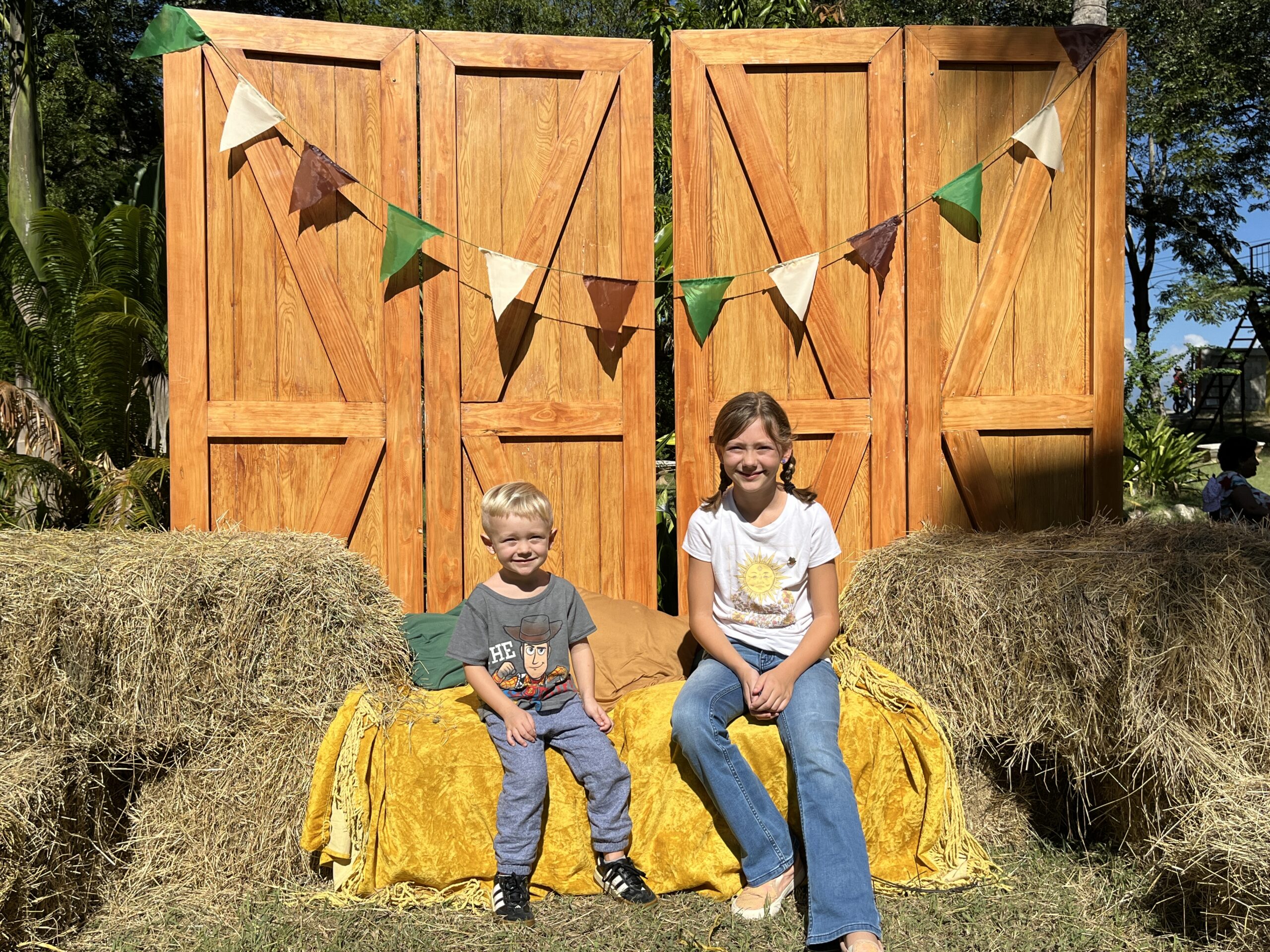 As we near the end of first semester, Braegan has been busy completing projects for each content area at school. Forth grade is the first year that she has multiple teachers, this has made communication a little challenging this year, but we're making it work. She has a total of 7 projects due between today and next Monday.
Science

: create a model of the respiratory system and explain the functions of each

Math

: make an abacus

Spanish

: create a recipe book of your favorite 3 Dominican meals, including an index at the end with images of the dishes

French

: draw the Eiffel Tower and write 4 sentences in French describing it

English

: draw Jesus and write a biography of His life

PE

: create a chess game with recyclable resources

History

: draw and describe the main economic activities in the Dominican Republic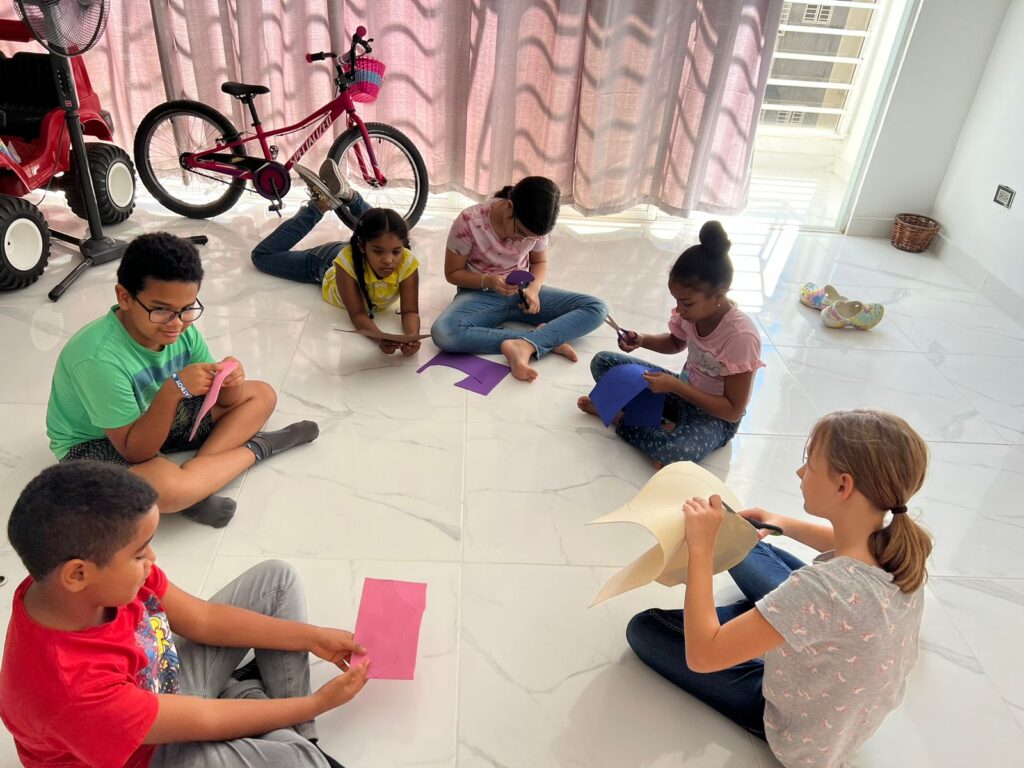 The PE and Science projects could be completed in groups, but the rest of the projects are to be completed individually. There are 45 kids in Braegan's class, her teacher sure has a lot of assessing to do in the next week!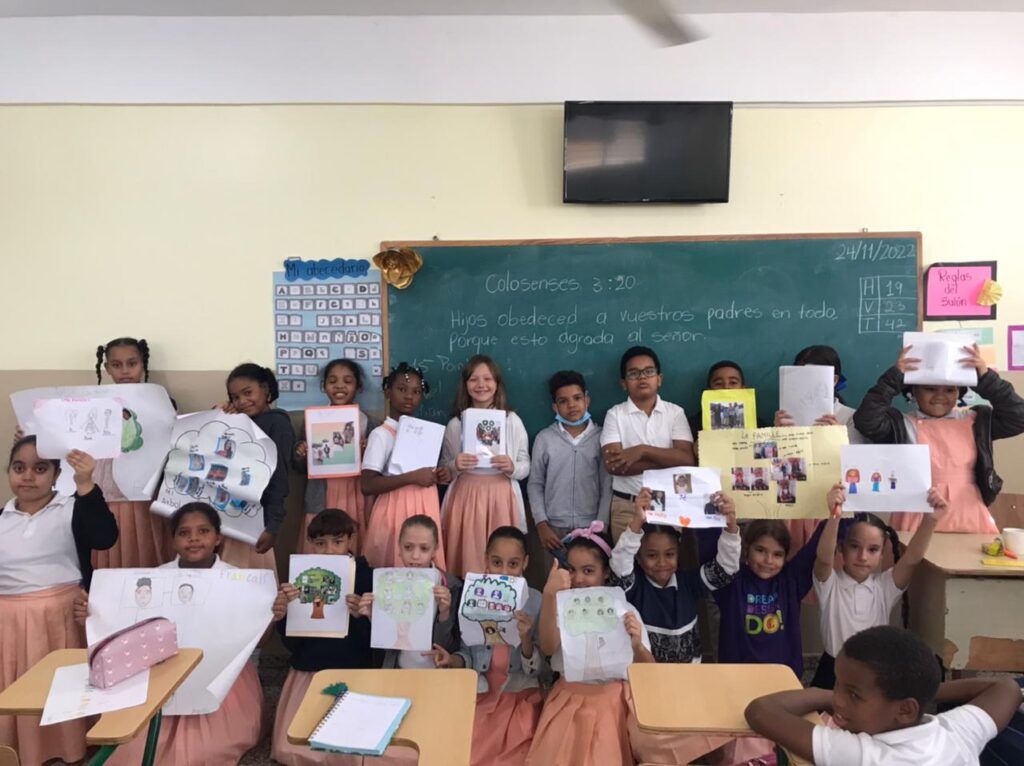 Brantley is our man of adventure, he's always up to doing something exciting. He's surprised us lately with his Spanish. He's learning a lot at school and seems to be a best friend to everyone in his class.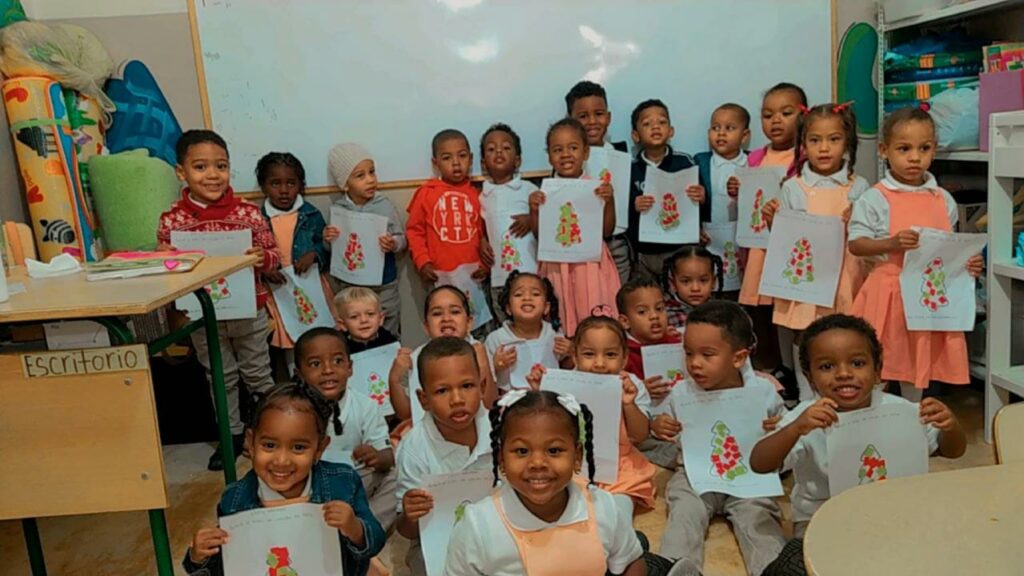 Jeff and I recently received a special invitation from the Dominican Fiesta Hotel in Santo Domingo to attend their Top Producers Banquet for 2022 on behalf of Solid Rock International.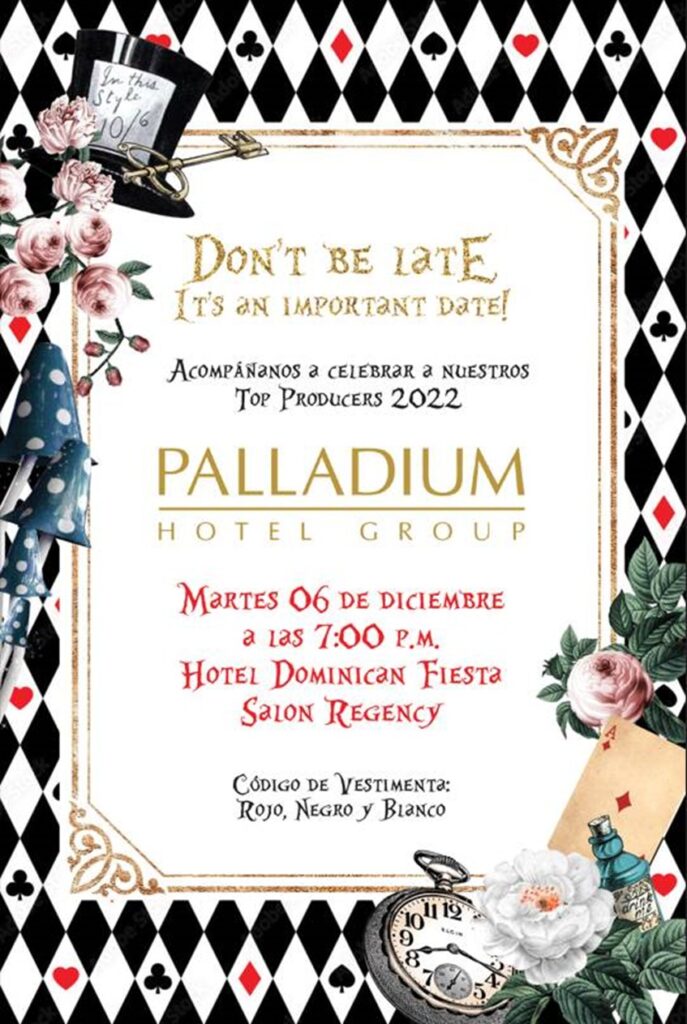 We found outfits that fit the dress code: red, black, and white, and made the arrangements so we could attend. We had no idea what to expect, and we enjoyed our time. A lot of the work I do with our teams takes place prior to teams arriving in the DR: gathering details from team leaders in order to best prepare our team on the ground, arranging lodging and transportation. I'm so thankful for the partnership we have with the Dominican Fiesta. There have been some hiccups along the way, but a majority of the time our teams get VIP service.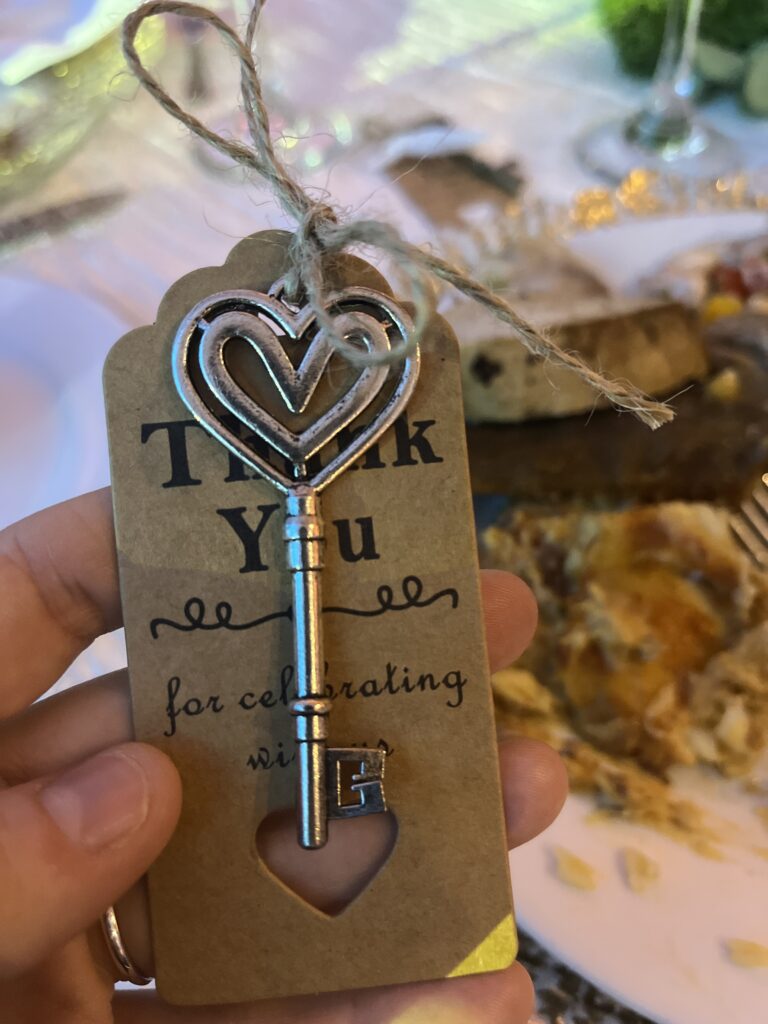 We were one of three organizations that were recognized as top producers for the year. There were also 3 travel agencies that received recognitions as well. It was definitely a night to remember!
This weekend our family is looking forward to attending a Christmas Concert at the local plaza being hosted by Central Church. Next Friday we have our annual staff Christmas party at Espia. Everyone in attendance will participate in angelitos (secret Santa), they will purchase a gift for their designated person and share a word of inspiration to them. We host a team December 17-23. We will then celebrate Noche Buena (Christmas Eve) with our Dominican friends.
It's hard to believe 2022 is so close to ending. 2023 has so many exciting things in store and we look forward to continuing to serve with you. Merry Christmas and Happy New Year from our family to yours! We are so thankful for each of you!