We started off the month of September by celebrating Jeff's 35th birthday in Santo Domingo. We got an airbnb for the long Labor Day weekend. Jeff played a couple days of pickleball, and the kids and I enjoyed some pool time. We tried a couple new restaurants too.
On the drive back to San Juan from Santo Domingo I didn't feel well, and that was the start of my month long sickness. After a week of not feeling well and losing both taste and smell, I got tested for COVID, only to receive a negative result. I actually still don't have taste and smell and it's been almost 5 weeks, extremely annoying, but I'm surviving. We are pretty sure that I had a breakthrough case; however, both times I was tested I had the same result. The first 2 weeks of being sick were miserable, I could hardly keep my eyes open and I couldn't talk without coughing. Thankfully I'm feeling better now.
Jeff's parents had a trip planned to visit us in the DR at the end of September, but due to some changes in scheduling with teams, we decided we'd join them in Florida for a 10 day vacation. This was just what we needed. We had smooth travels both ways, we were all healthy, and it was great to catch up with Jeff's parents. We were able to see a lot of wild life: 4 dolphins, 2 hermit crabs, 4 eagle rays, an alligator, an otter, and several types of birds, fish and frogs.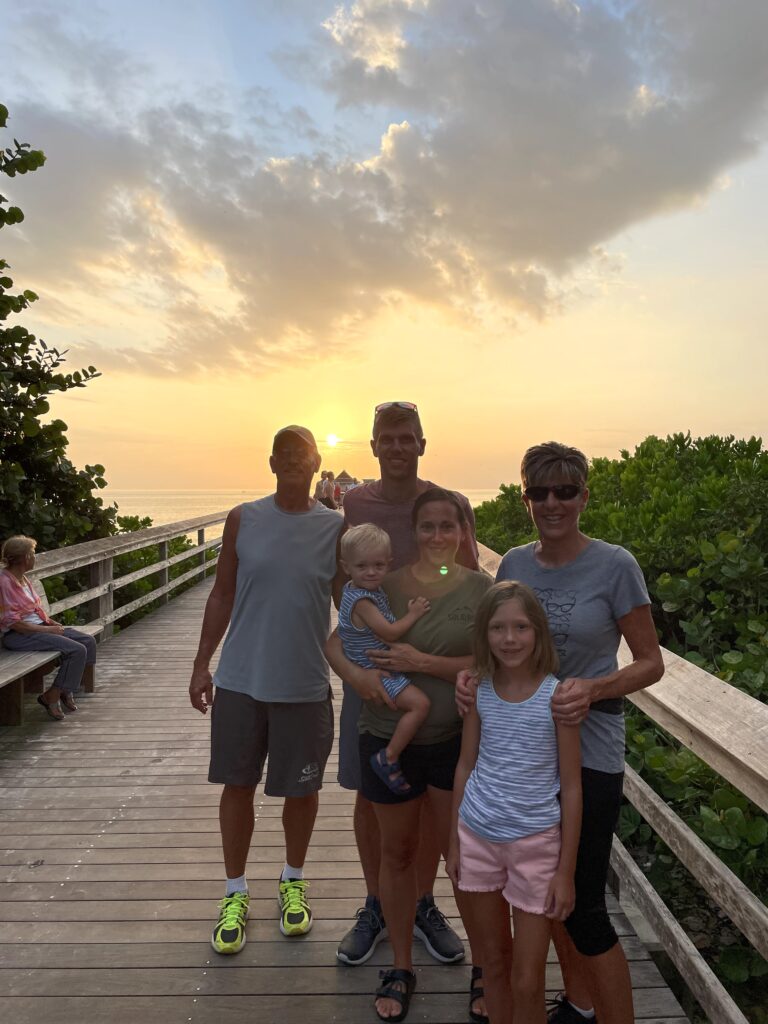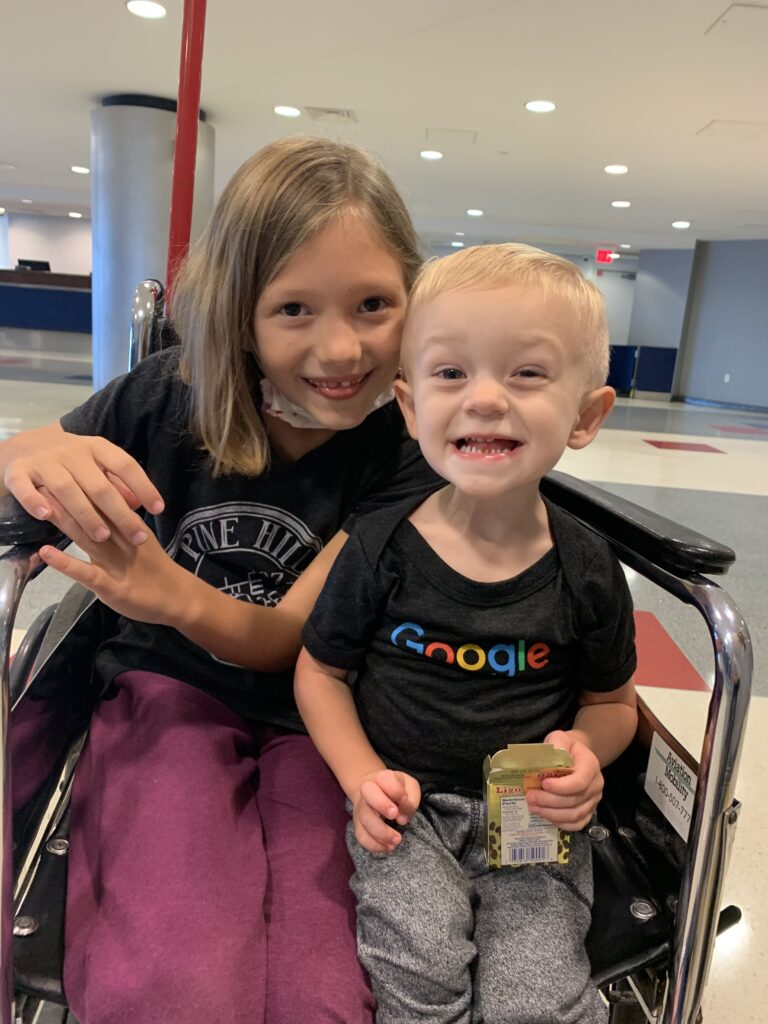 We are now back in San Juan. We are hosting a team of nurses from Fort Wayne, Indiana. It's crazy how strange it feels to have a team again. "Back in the day"….pre-COVID, hosting teams was so routine and all the announcements we shared and activities we did felt so normal. I feel so rusty now. I've also begun the process of updating our student sponsorship database. It's been 2 years since we were in the schools to update information and take photos. We are so thankful that students are back in the classroom this year.
Braegan and Brantley are continuing to do well in school. Braegan's been learning about autobiographies in Language Arts, plants in Science, the geography of the DR in Social Studies, and place value in Math. In homeschool we just recently startled some multiplication and fraction concepts. She's also been enjoying doing experiments in science. We've been talking about the earth and how landforms are created. Braegan's 2nd grade teacher from Indiana is teaching 3rd grade this year, so her class is going to be pen pals with Braegan's class at Lucille Rupp.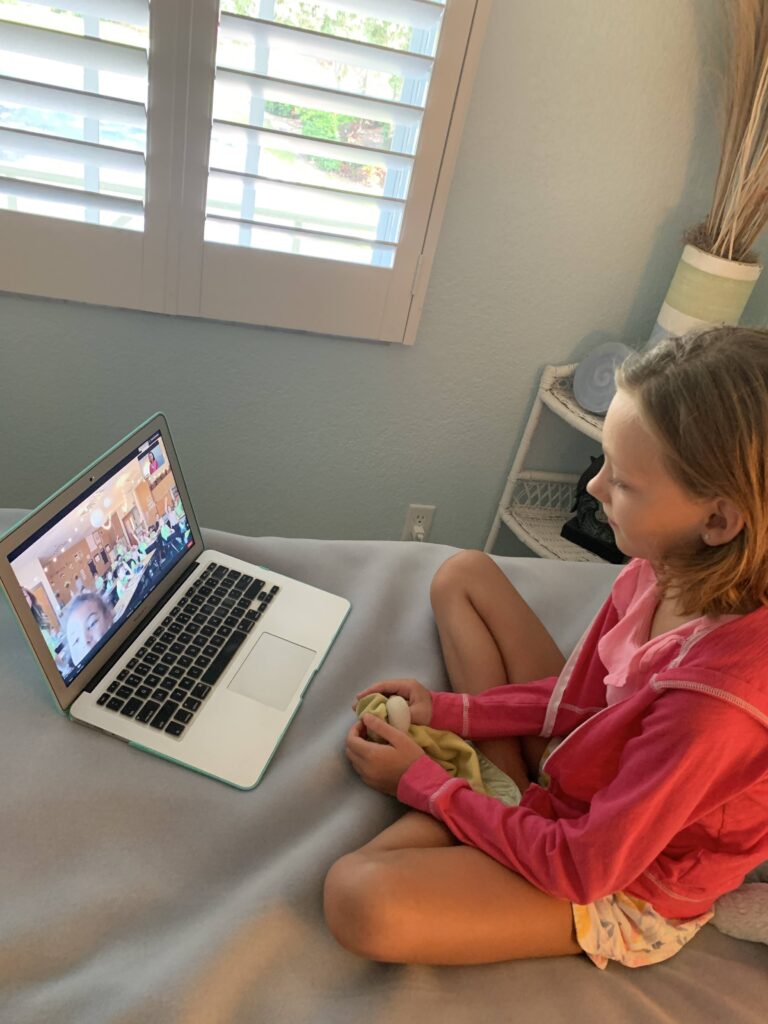 Braegan zoomed with the students from Indiana last week. She was excited to share different facts with the class about the Dominican.
Brantley has been learning the vowels in class. He seems to be quite the lady's man. He has been picking up some Spanish too which is exciting. His vocabulary is growing by the day! He is also growing, he seems to have quite the appetite. On Saturday morning he ate 5 bananas for breakfast and another one later in the day for a snack.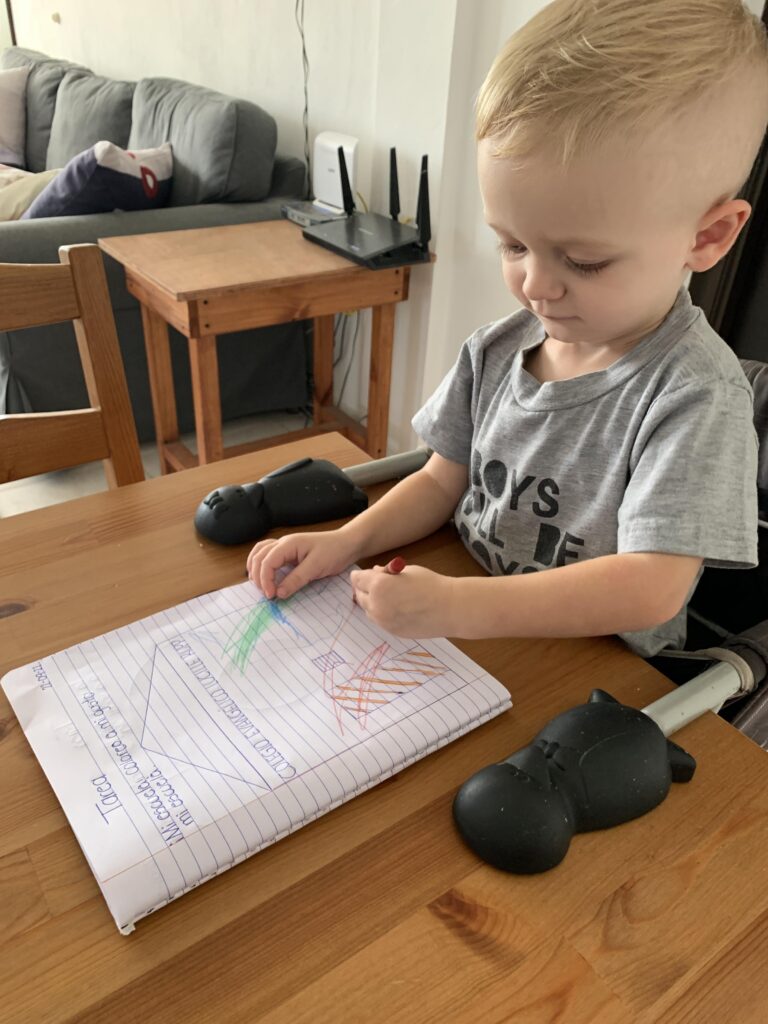 October in the DR means the start of the holidays. People have started to hang lights and put out their decorations. Braegan and Brantley are already getting excited about seeing the lights outside. The temperatures have started to slightly cool down too which makes for a good nights sleep.
Ways you can be praying for our family:
for my taste and smell to return- this is my favorite time of the year, and I feel like I am missing out
against anxiety- with life seeming to return back to normal, I have been fighting anxiety again as my workload ramps up
holidays- life can get a little chaotic in the DR around the holidays. Prayers for safety are appreciated
Braegan and Brantley- that they can continue to grow and learn