We are in our final full month in the states. It's hard to believe we have been here for 13 months! I always struggle, even on our short trips back to the states, once our flights are scheduled waiting until it's time to leave. I always feel like I need to be packing and sorting through stuff in preparation to leave. I want to be able to enjoy our final weeks here as the weather is getting nicer. We have our flights booked for June 22. Currently there are 3 teams on our summer schedule. This will give us plenty of time to adjust back to full time ministry as a family before we hit the full load of teams.
Braegan has been enjoying her spring soccer league. She is on the purple team. She has 2 more weeks of school. I'm sure it is bitter sweet for her as she anticipates going back to the DR and seeing her friends, but also saying goodbye to all of the friends she has here. Braegan had her annual cardiologist appointment in April. We received good news, her heart is continuing to grow, and she has been released to only visit the cardiologist and have an echocardiogram every 2 years!
We spent this past weekend in Indianapolis with Jeff's parents at an airbnb. Jeff won 2nd place in his pickleball tournament. He played with a friend from Peoria, Illinois. Jeff has another quick trip planned to San Juan at the end of May to work on a special project.
Brantley continues to keep us busy. He wants to be outside every chance he gets. He will stand at the door with his shoes and jacket waiting for someone to go out with him. His vocabulary continues to grow. He loves trucks, buses, trains, and planes!
As for me, I have continued to keep busy with thrifting. I purchased a bike back in the winter, and yesterday Jeff and I worked on cleaning it up to sell. Braegan and I have gone on a few rides together, and I will definitely miss having them in the DR to get around!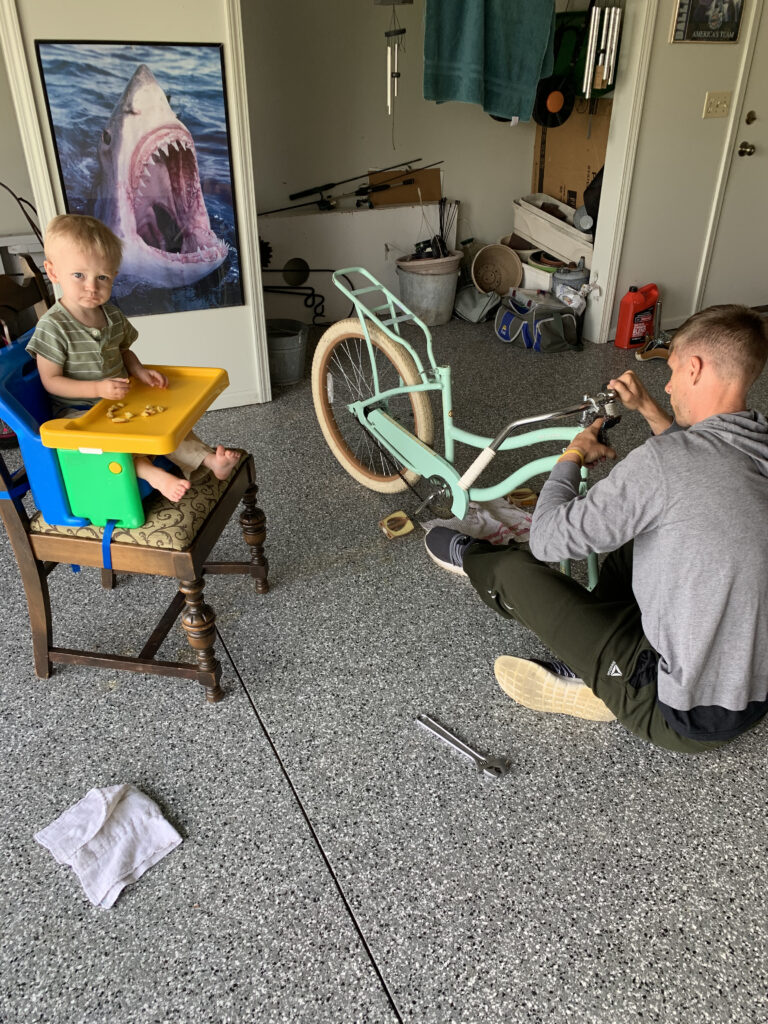 I have also been busy researching online elementary programs for Braegan for the fall. She will be in 3rd grade, and after the great year of progress she has had here, I want to continue to push her academically. Our plan is to have both kids enrolled at Lucille Rupp (DR school) in the fall, and then Braegan will have additional work to keep up with US curriculum. (If you have any recommendations, please let me know!)
Ways you can be praying for our family:
Braegan wrapping up her 2nd grade school year
Jeff's trip to San Juan (May 23-26)
As we prepare to transition to the DR
I am going to leave you with a song that was recently released that has been an encouragement to me. "Wait on You", it is a great reminder that God is in control!