November is my favorite month of the year for a few reasons. First, my birthday is November 7th. Second, I love fall, and November seems to be the peak of the beautiful leaves changing. I love the smell of the fresh air now that the first frost has occurred and my allergies aren't causing me grief. Third, Thanksgiving is my favorite holiday. With all of that…what more could I ask for!? Since we aren't usually stateside this time of year we have been trying new recipes with all of the seasonal produce that is available: spaghetti squash, butternut squash, and acorn squash. Braegan has been snacking on pumpkin seeds too.
In my last blog I shared about joining a small group. Unfortunately, the group turned out to be larger than we were anticipating, and we decided not to continue with the weekly meetings. Thankfully we have been able to keep in touch with a few of the couples outside of the gathering and are building relationships with them. Our fall board meeting went well, and we have begun the discussions about what ministry looks like moving forward. Jeff, Nicole, and Tyler have been drafting the protocols for the teams of the future for the SRI healthcare committee to review.
Last week for Halloween Braegan and Brantley dressed in support of the Green Bay Packers. Braegan was thankful to have Brantley along to go trick or treating because that meant she scored double the candy!
This past weekend Jeff participated in his first pickleball tournament. His partner and him won third place in men's doubles. The temperatures haven't been as cool lately so he's been able to play outside. Braegan enjoyed watching and comparing pickleball to tennis.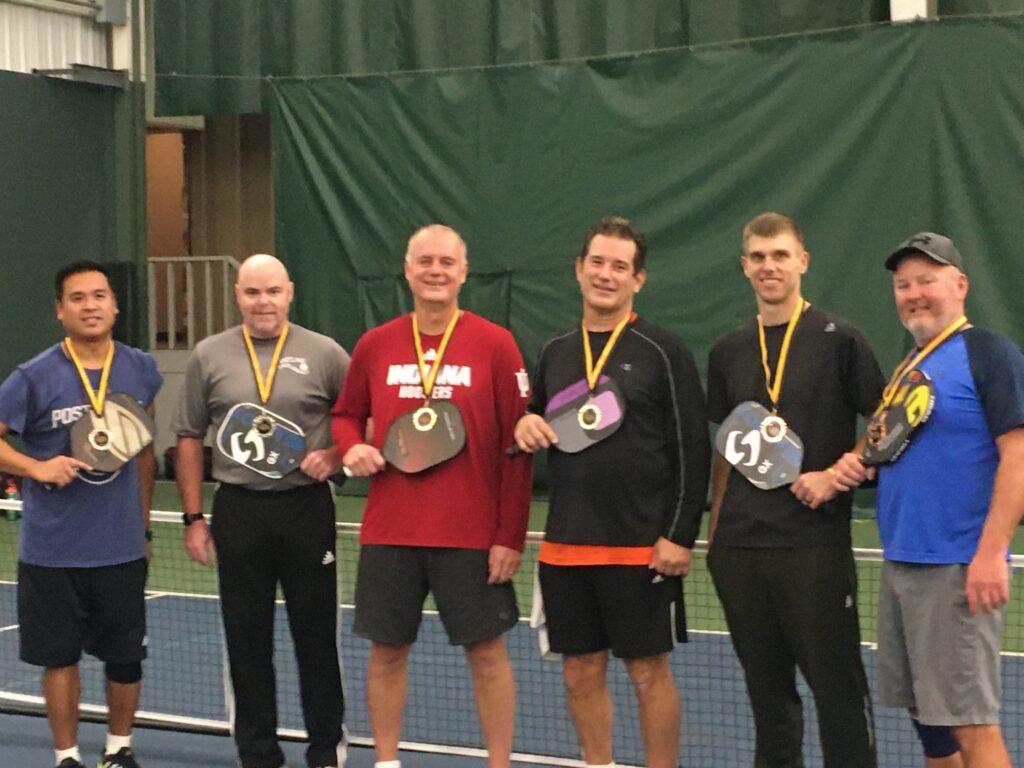 I've started thrifting more frequently and reselling online. It's been fun to go on "treasure hunts" at the local thrift stores. I've also just been going through things that we have accumulated over the past several years and moving them on.
Braegan continues to love 2nd grade. She enjoys the social aspect of school, but she has also been making so much progress academically since school began in August. She started the year reading at a kindergarten reading level and is now almost to a third grade level! It has been so encouraging to see her enthusiasm for reading grow over the past several weeks. Due to us living in the DR, and her education primarily being in Spanish , she's learning some concepts for the first time that are review for her peers (telling time, counting US currency, sentence writing, etc). During her free time in the evenings she has been writing stories to share and putting little notes next to our bedside for us to find later.
If you haven't read Tyler's blog from last week, he shared this song, and I am adding it below for you to listen to. This has been an eventful year to say the least. God's not done, and He goes before us. Find moments in each day to be thankful. We have an opportunity to be a light in the darkness that is all around us.
Ways you can be praying:
-continued health and safety as the holidays are ahead
-quality family time
-patience with one another
-the world