Fall is in the air….atleast September is here, and the leaves are starting to change color. The temperatures have been warmer lately, but I see cooler days ahead. I was telling Jeff the other day that I'm not sure why I love this time of year so much because my seasonal allergies are terrible. Since moving to the DR I haven't had to deal with the harvest season allergies, but these past couple of years being back at this time has been challenging for me. I love the smells of fall, the changing leaves crunching beneath my feet as I walk, wearing cozy clothes, drinking cider, eating s'mores and cooking out…and I'm guessing those things are enough to make me forget all the bad side effects that come from stepping outside.
It's hard to believe another month has passed, but in a way it means we are that much closer to 2020 coming to a close. Jeff's birthday is on Friday and we are heading down to southern Indiana to spend the weekend with Jeff's family. This will be the first time since last October that the grandkids are all together again. We are looking forward to our time together and catching up.
Braegan is continuing to enjoy 2nd grade. She's been working on consonant blends in reading and writing and place value in math. There are days she comes home and believes Jeff and I know nothing. The life of parenting… Braegan has had 2 soccer games so far and her team is undefeated. She has practice on Tuesday evenings and her games are on Saturday mornings.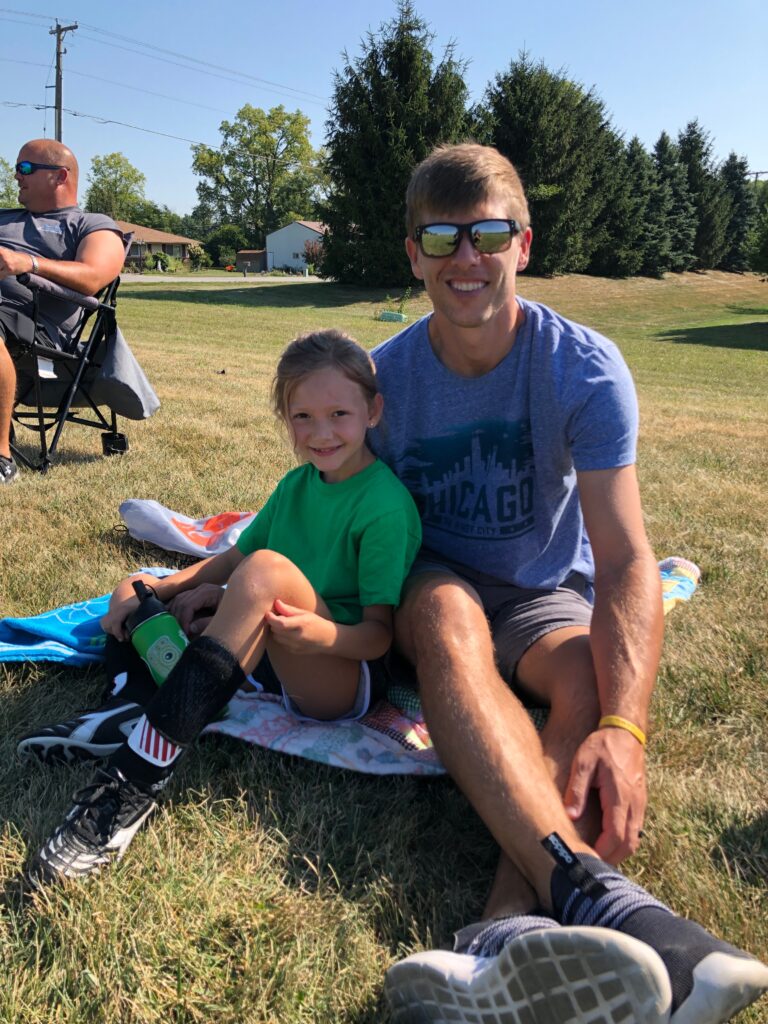 She's mastered the skill of riding her bike, so I thought I'd get her some skates. Last summer she went to the roller dome a few times and really enjoyed it. I also was able to find a pair of used roller blades, so I spent an afternoon teaching her how to skate without holding on to a railing. It took a while, but she was pretty proud of herself at the end of the day! Some of the Ministry Assistants in the DR have taken up blading around the Avenida in San Juan so we are looking forward to joining them when we return.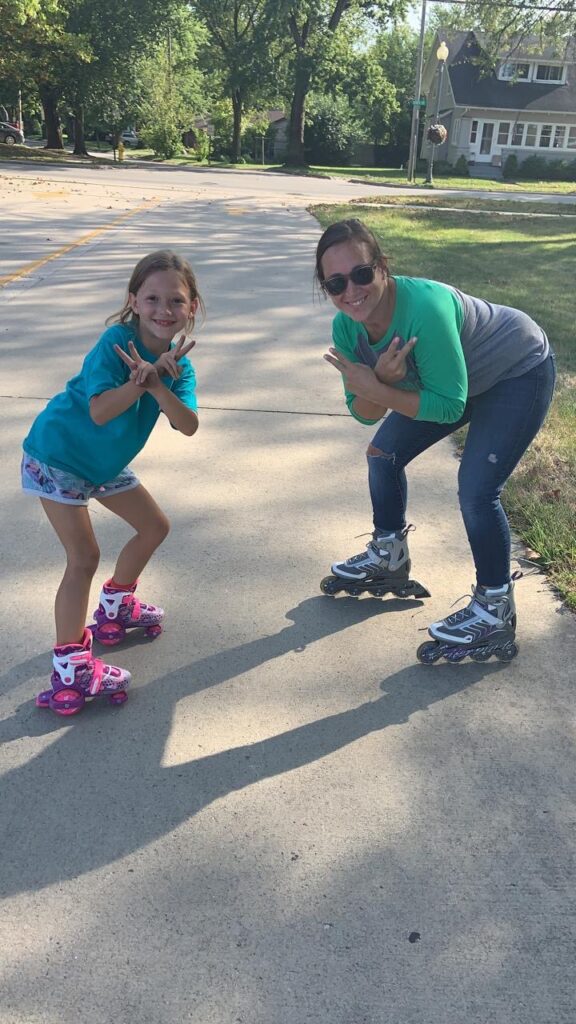 Brantley is on the move constantly. He's in the process of cutting his 2 lower molars which will get him up to a mouthful of 12 teeth. Last week was rough with minimal sleep. He loves following Braegan around. His favorite thing to do is to stand on the couch and watch the traffic pass by. Last week we were playing in the backyard at his water table, and he heard sirens passing by so he walked to the side of the house to watch. We are enjoying watching him experience things for the first time.
Jeff and I have been connecting with our five sponsor school administrators to find out how we can best support them. It has been good to connect with them. At this point we do not have any teams left on the 2020 calendar. Jeff is hoping to make a quick trip to San Juan sometime later in the fall to check in with everyone. Our plan is to return to the DR at the end of December.
I'll leave you with this picture of Brantley planning his future travels.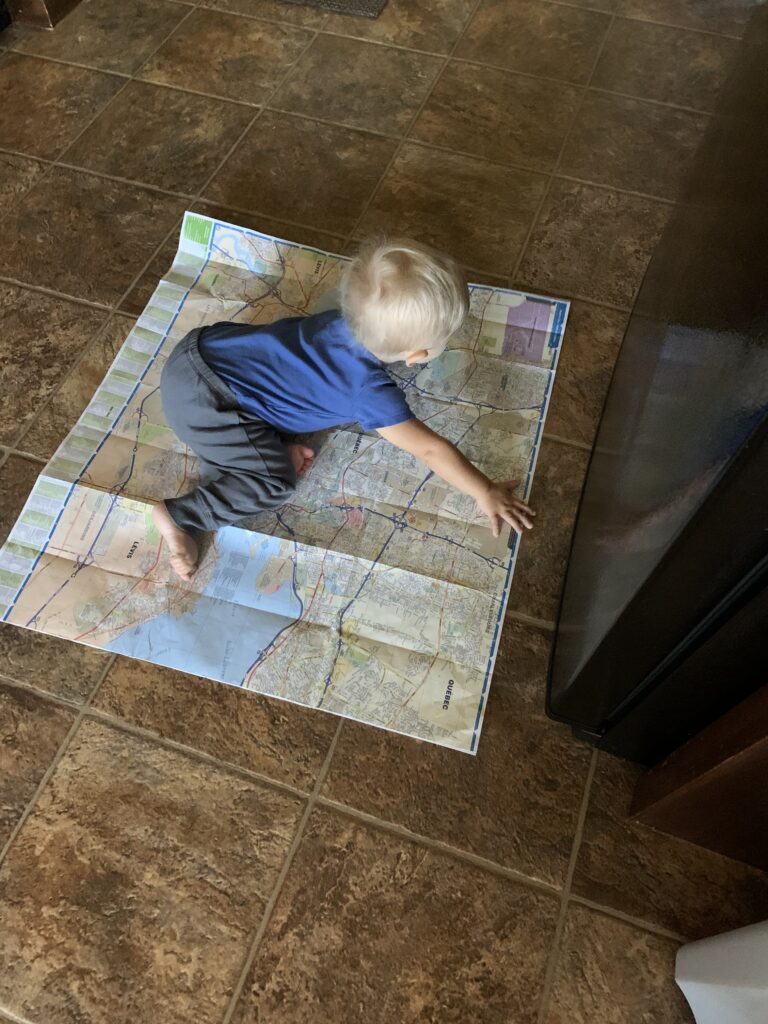 Ways you can be praying for us:
-We are in the process of looking for a new place to live in Fort Wayne. Initially we had planned on heading back to the DR in September with teams on our fall calendar. We can stay where we are until the end of September. Please be in prayer for guidance as we seek out furnished housing for the remainder of our time stateside.
-Please be in prayer for our rest and health.
-Please be in prayer for our 5 sponsor schools as they initiate the new school year during these uncertain times.