"Embrace the chaos," our friends, Markus and Mindy Fogle, coined this motto a couple years ago, and I have been needing to remind myself of it daily throughout the past few months.
We are in unprecedented times, but God is in control. When we left the DR in March, we never imagined being stateside for this long. We are thankful for this time with friends and family, but it is hard to have no timeline and know that we left part of our lives behind in the DR. Our church had an outdoor service last week, and as we walked in they were handing out "some encouragement". My card said, "The right thing and the wrong time will lead you to failure. Trust God's timing and don't rush the process." As much as we all want control that is not what God asks of us, he wants us to surrender daily to His plan.
Following church we drove to Indianapolis to spend a couple days with Joe and Shannon prior to heading to Peoria, Illinois to spend time with Jeff's family for the next few weeks. The kids are enjoying time with their grandparents.
Braegan has been improving her fishing skills, building her confidence in bicycle riding, and taking swimming lessons. She got her hair trimmed last week and the stylist put some red and blue streaks in her hair for the fourth of July.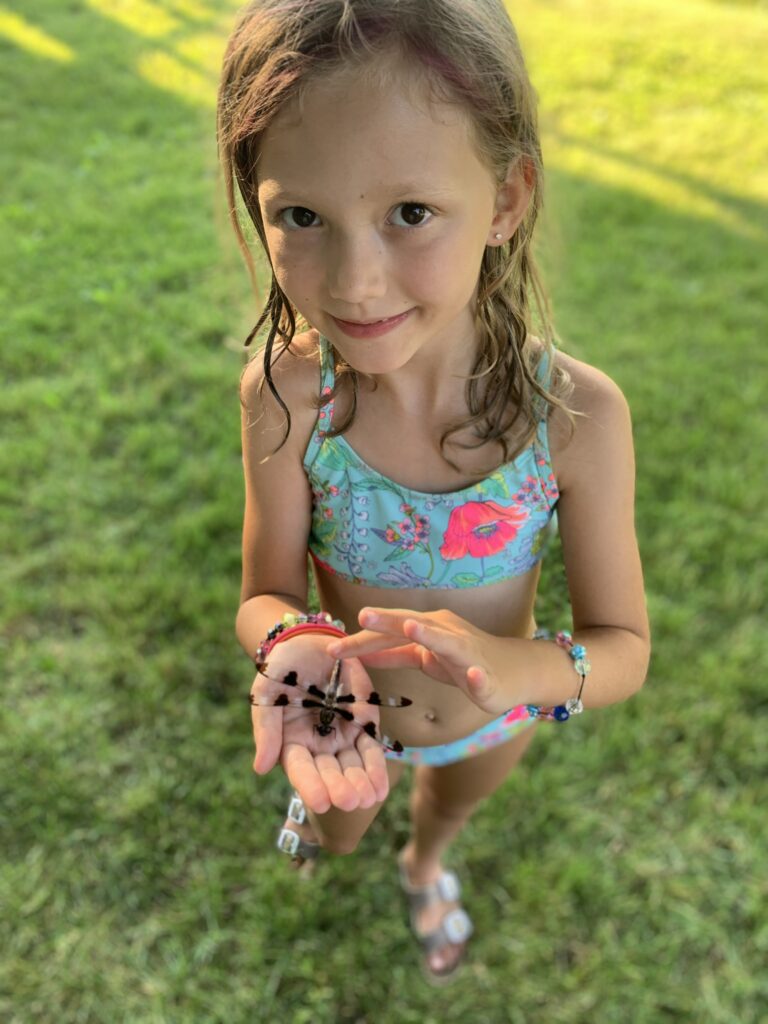 Brantley now has 8 teeth and is continuing to work on his balance. He cannot get enough time in the water. We spent the fourth of July at Jeff's grandparents' property and Brantley loved being in the water, it helped that the weather was in the mid-90's. We went for a kayak ride too.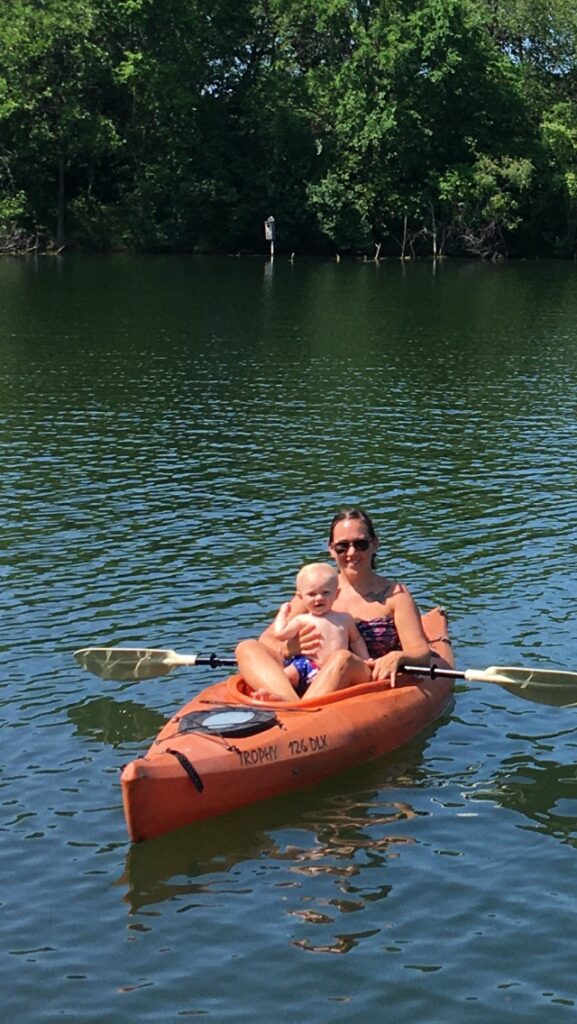 With the hot weather, Jeff has gone fishing a couple mornings. He has also been playing pickleball with one of his old tennis partners. We have been watching the Broadway performance of Hamilton in the evening after the kids go to bed, we are almost finished.
I've been reading through Rhythms of Renewal: Trading Stress and Anxiety for a Life of Peace and Purpose by Rebekah Lyons. It has been a refreshing addition to my day. I read a chapter every couple of days, there are places to reflect and journal along with challenges to help eliminate the anxiety triggers throughout the day.
Prayer requests:
-rest
-discernment in the weeks/months ahead
-continued health and safety for our family