Wow, where has this year gone?  We started the new year in Orlando with my brother and his fiancé at Disney.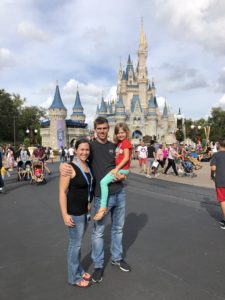 At the end of February we announced that we were expecting Baby Bucher #2.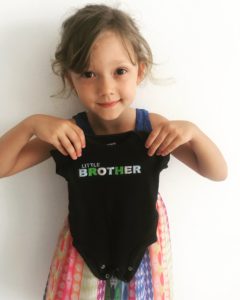 In April we spent some time in the midwest catching up with friends and family.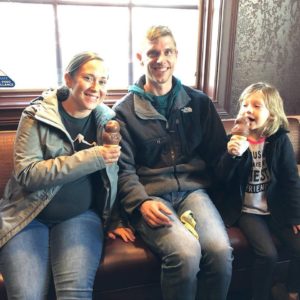 In June we flew to California to celebrate the wedding of my brother and sister in law, followed by a trip to Naples, Florida to celebrate the retirement of Jeff's parents.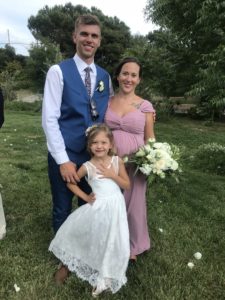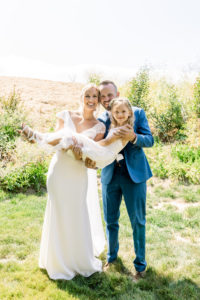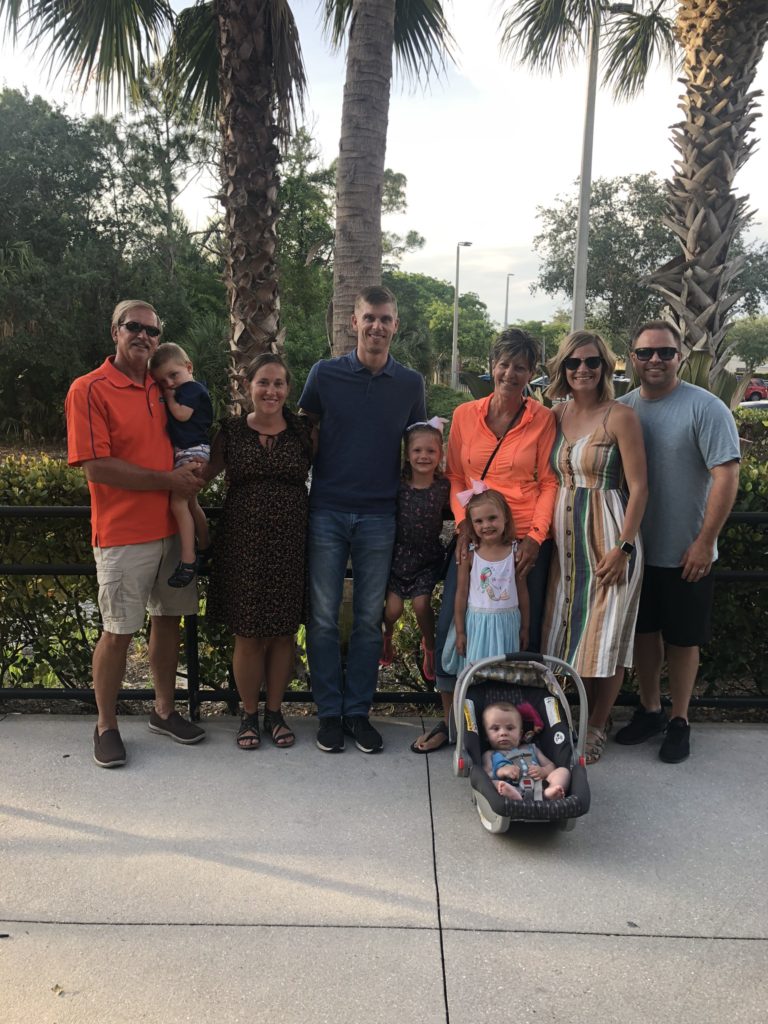 We then spent the summer (July- mid October) in Indiana in anticipation of Baby Bucher's arrival.  Braegan attended 3 different VBS's throughout the summer, enjoyed visiting parks in Indianapolis and Fort Wayne, and started 1st grade at Cedarville Elementary School.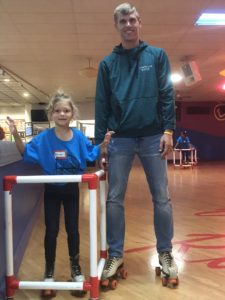 Braegan went roller skating.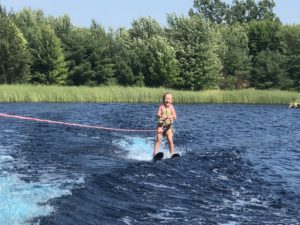 Braegan water skied for the first time.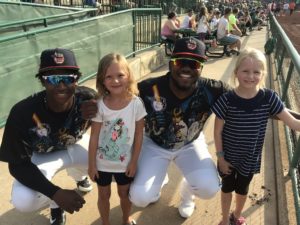 Braegan and Miriam spent some time talking to Dominican players at a Fort Wayne TinCaps game.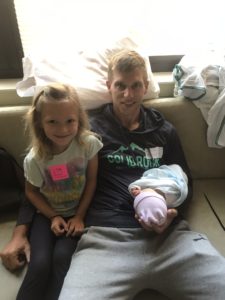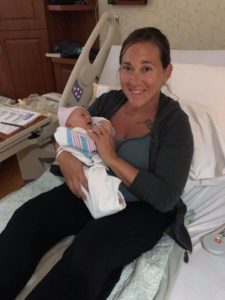 Brantley Michael Bucher joined us on Saturday, August 10th!  We enjoyed introducing him to our family and friends before returning to the Dominican Republic.
In October we flew back to the DR for the first time as a family of 4.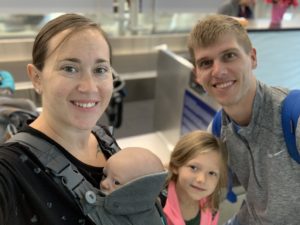 At the beginning of December, Brantley and I made a surprise weekend trip to Indiana to celebrate my mom's 60th birthday.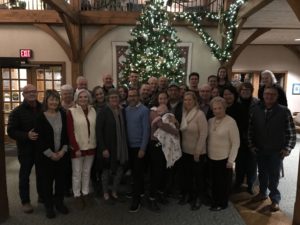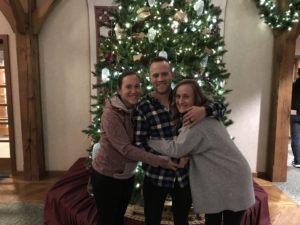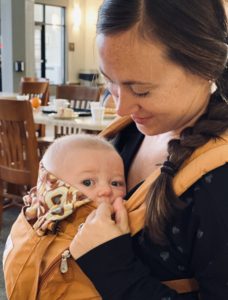 We are enjoying our last team of the year from Southern Utah University.  It has become a tradition that Wednesday night following dinner at Bienvenidas we take the team to see the Christmas lights around town.  Once the team leaves on Friday morning, we have 2 weeks until our next team arrives.  We look forward to attending a few activities being hosted in town and spending time together.
Other updates:
-Braegan is participating in tennis lessons Monday, Wednesday, and Friday evenings for an hour and a half each night.  It's been great to see her progress as each week goes by.  She enjoys hitting with her daddy.
-Brantley's bottom 2 teeth are coming in. (It seems so early, but he's following in Braegan's example.)
-Jeff has been enjoying some day trips to spearfish with the guys.  It's always nice to have fish tacos and fresh calamari when he returns!
-Kamanda recently wrapped up the student sponsorship updates and organizing the letters with Tyler.  She has also been busy gathering details for the early 2020 teams.
Prayer requests:
-Continued health and safety through the holidays.
-We are once again in the process of renewing our residency.  This year we have made it to the permanent status, and so there are a few extra requirements needed in order to complete the application.  We will then wait until we have an appointment to get our updated documents.
-Patience and strength through the beginning of 2020, the first 3 months are full of teams.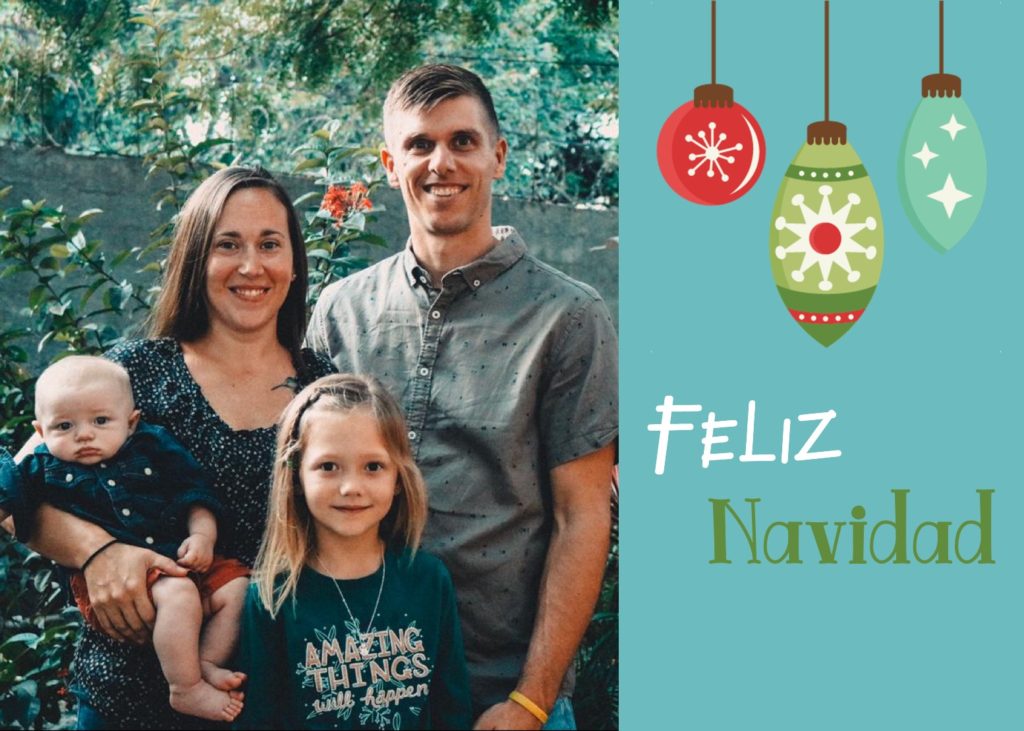 Merry Christmas and Happy New Year!  We look forward to more updates in the new year!