Life in San Juan is festive this time of year.  Decorations begin going up mid-October and stay up through the beginning of January.  This photo was taken a few weeks ago in the Dominican Fiesta lobby, there are so many decorations you can't even see the tree.  The weather in San Juan has been beautiful.  The days can be warm, but the evenings dip down in the mid-60's.  Jeff's goal is to see how long into the day he can keep his hooded sweatshirt on.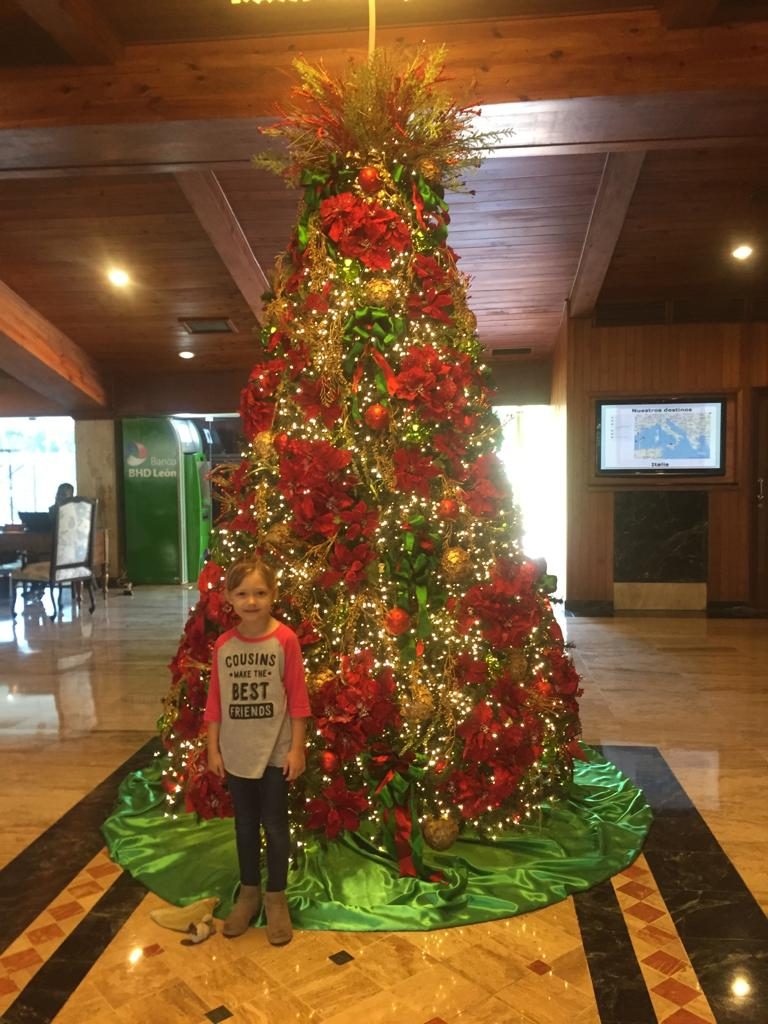 Our most recent team left November 24th, so we have been busy organizing and cleaning up the guesthouse, this usually happens quarterly, it's nice to do a good purging every once in a while to freshen things up!  Tyler Cox has been down here with us for the last several weeks assisting with teams.  We were able to spend a couple days up in Las Terrenas, the weather was beautiful but the water was a bit too cloudy for snorkeling.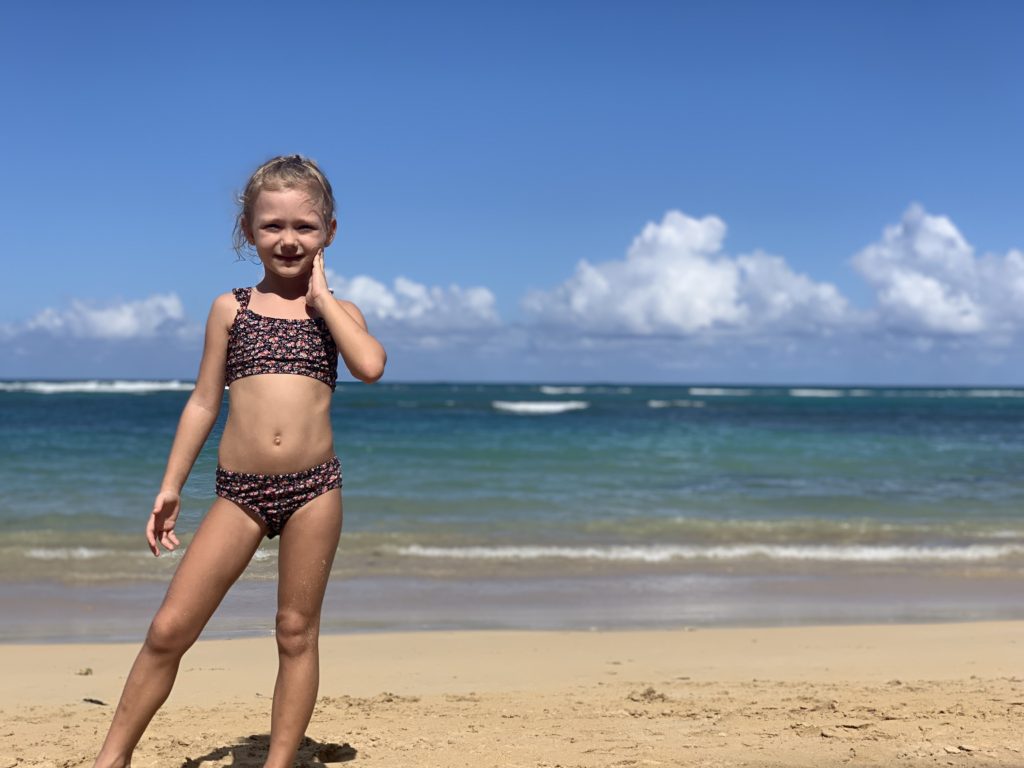 Braegan has been busy finishing up first semester of kindergarten. Her favorite part of her online class has been learning about different artists and their types of art.  Last week she focused on space and balance to create a jungle scene.  I love being able to give her freedom to create her artwork. This is now taped to our fridge to enjoy every day!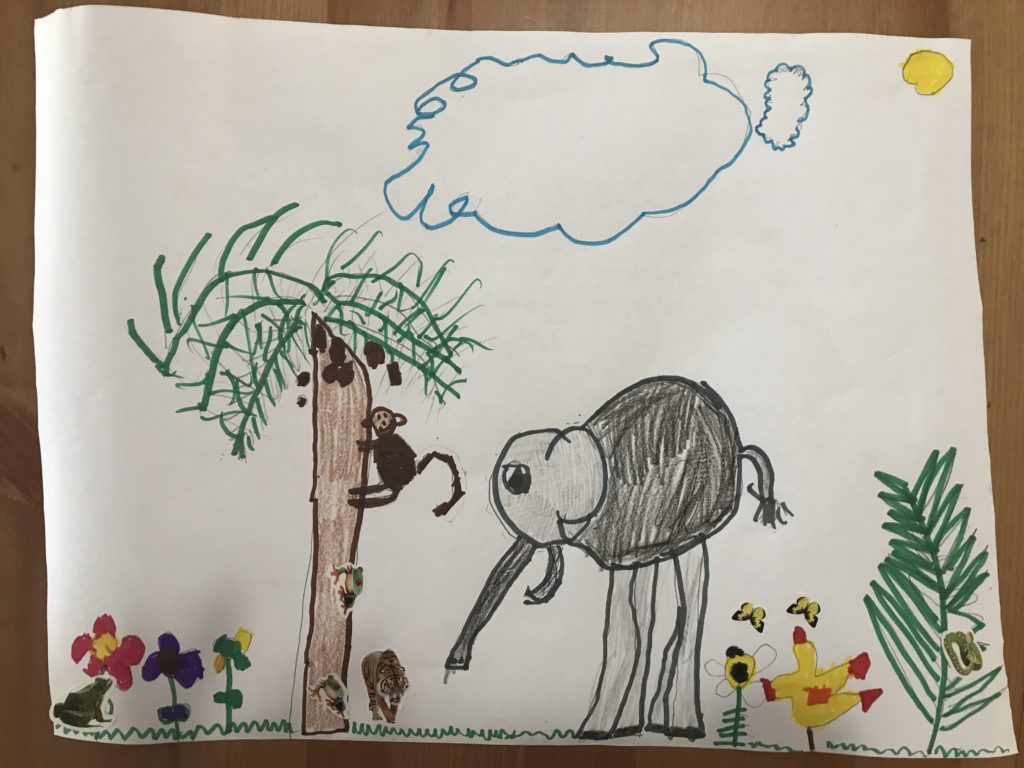 Every December, Lucille Rupp, Braegan's Dominican school, does a project where the students are to create a Christmas decoration out of a recycled item.  This is the table of projects from Braegan's classroom.  She made Rudolph from a Coke bottle, can you spot him?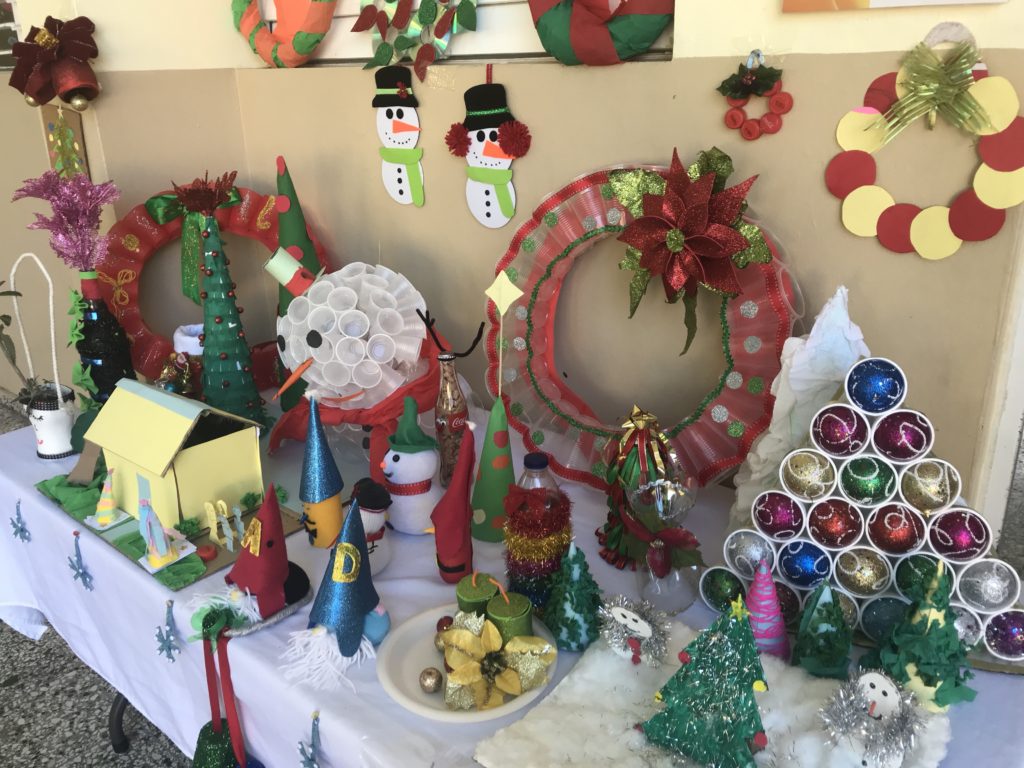 These next two weeks are busy for us.  We are hosting two Christmas parties at the guesthouse this week.  Tonight we will be sharing a meal with all of the American families in San Juan, there are approximately 25 people coming.  Each family is bringing a favorite holiday dish to share and we will play a few games including a white elephant gift exchange!  On Friday, we are hosting our annual SRI staff Christmas party.  The guesthouse is decorated beautifully thanks to our team from Ohio Northern University that was with us at the end of November.  We have made it a tradition with them that following our Thanksgiving meal on Thursday evening, we turn on Christmas music and transform the guesthouse.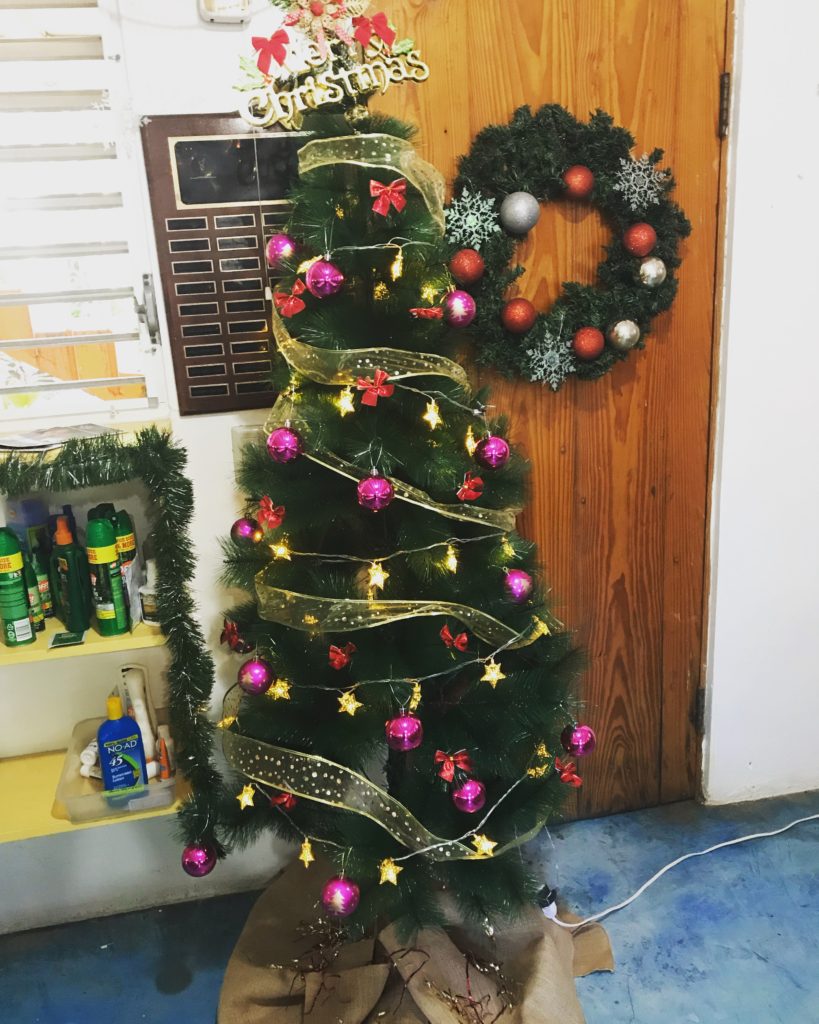 On Saturday, our final team of 2018 arrives.  We will be hosting a group of 45 people from Michigan State University and Southern Utah University.  Following that team's departure, we will have 2 weeks off until our 2019 season begins on Saturday, January 5.  In some ways life down here never stops, but I'm so thankful for our little breaks to catch our breath and refresh.
I know this time of year is busy for everyone, and I want you to know that we truly appreciate your support (e-mails, prayers, financial gifts, and random packages).  We feel loved.
Ways you can be praying for us:
-We are still awaiting an appointment for our residency renewal.  I'm so ready to check this off my list of pending items, but it is completely out of our control.  Continued prayers for patience, I'd love to have it completed by the end of the month….our residency expired August 4, and our lawyer has had our file and payment since the beginning of June.
-Prayers for our family in our absence during this holiday season.  I know it is a huge sacrifice for our families while we are serving in the Dominican, especially during this time of year.
-Peace and rest…just that we allow ourselves to take some time to rest and truly reflect on all that God has done in our lives in the past year.
Merry Christmas and Happy New Year!