October was a busy month with wrapping up student sponsorship updates and preparing to be out of the DR for almost 4 weeks!  It was all worth the extra effort though, because our time away has been so relaxing!  We flew out of the DR to Indianapolis on Wednesday, October 17th.  Jeff and I helped prepare some things in the SRI office for the biannual board meeting.  On Saturday, October 20, we participated in the day-long board meeting.  It was great to catch up with everyone.  It was during this time that Jeff and I officially extended our commitment with SRI through June 2020.  Our titles have changed as well to In-Country Directors.  Our responsibilities have not changed, this will just provide more accountability among our in-country team.  If you are interested in supporting us or extending your support for us you can go to our donate page and sign up!
With my dad being on the board, we were able to spend some time with my parents.  My mom spent Saturday with Braegan so that Jeff and I could participate in the meeting.  We realized that we've never been in the midwest during the fall since before Braegan was born, so she has loved being outside in all of the colorful leaves, running through yards and going to the park.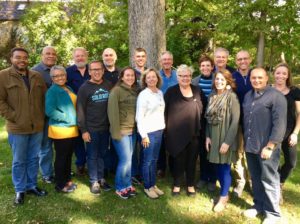 Following the board meeting, on Sunday, October 21st we drove to Peoria, IL to spend a few days with Jeff's family.  It was fun to catch up with everyone, watch football, and RELAX!  On Wednesday, October 24th, our friend Tyler drove Jeff and me to Chicago so we could catch our flight to Rome, Italy.  Braegan is currently in Illinois with Jeff's parents while we are away.  Jeff's mom, Lynn, teaches preschool so Braegan has been her little helper while we have been away.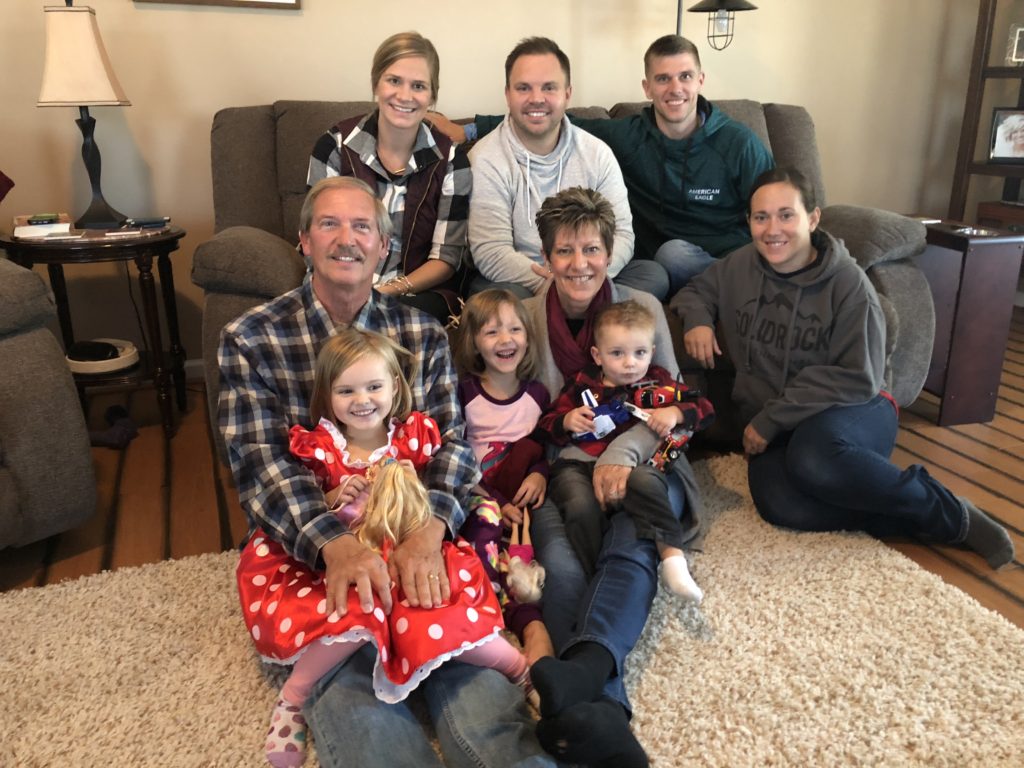 Our flight to Rome was just under 9 hours.  Upon our arrival, we rode a bus, then the tram, followed by a 1/2 mile walk to our first AirBnB.  We've been planning our time in Italy since March, so it has been exciting to see everything play out.  For our time we booked 3 AirBnB's along with staying at the venue where our friend's wedding is being held.  Our first 5 days were spent in Rome, and the weather was beautiful for a majority of the time we were there, in the mid-70's and sunny.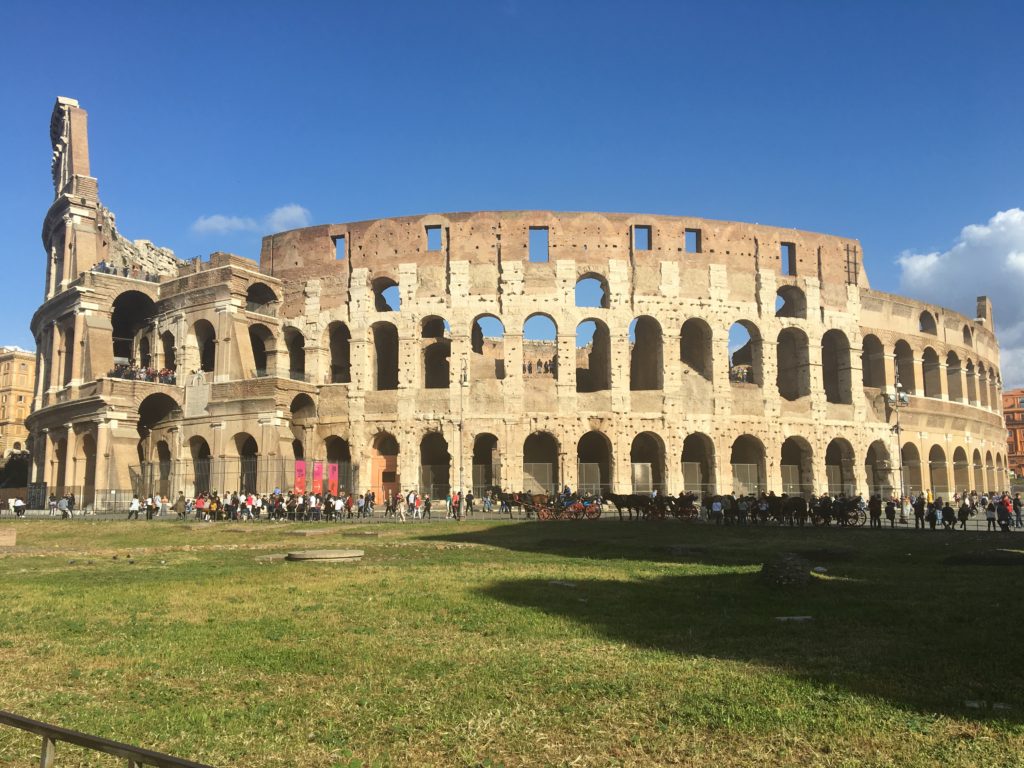 Before we left for Italy, Braegan gave us each a Shopkin (an avocado and a toaster) to take along on our travels, so we've been taking random shots with them while we are out and sending them to her.  Jeff was trying to make it look like they were standing on the buildings, but after a while I felt really dumb standing like this.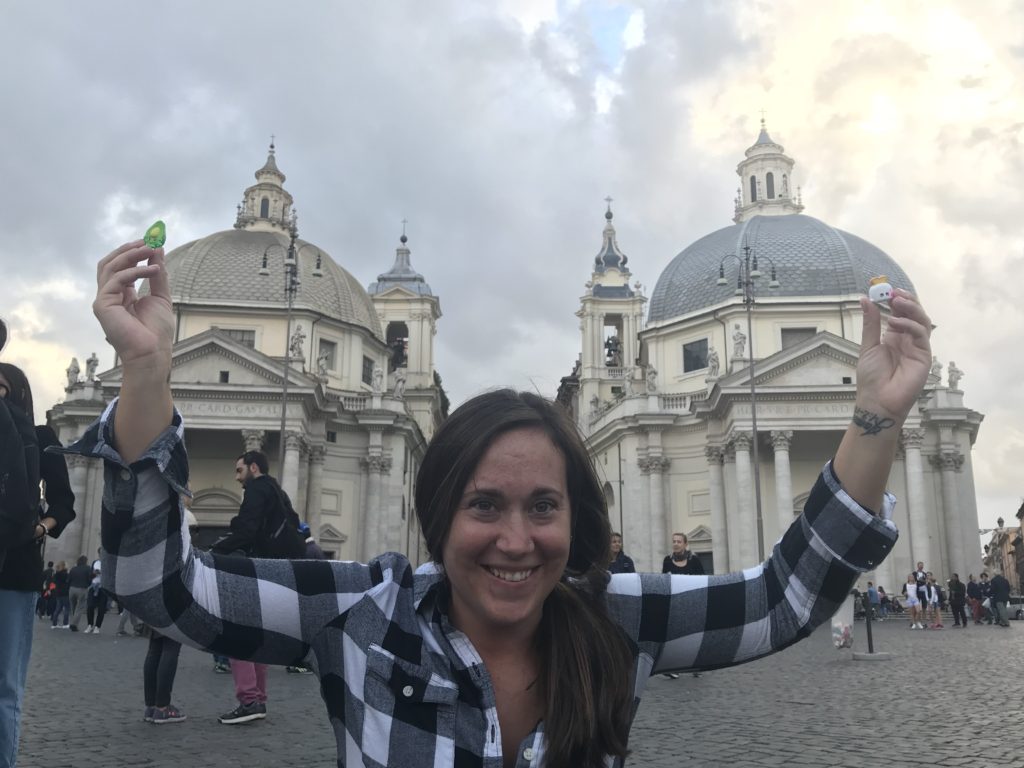 Following our time in Rome, on October 30th we took a high speed train to Florence.  It was raining when we arrived, so that did not make for a very enjoyable walk to our next apartment.  Once we got settled in we rested for a bit, then went for a walk to find somewhere to eat for dinner.  We ended up sitting next to a couple from Wisconsin that was on their honeymoon.  We spent the meal getting to know each other, what we do, our travels so far in Italy, etc.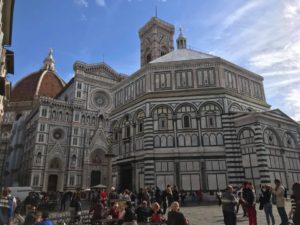 Our apartment in Florence came with 2 bicycles, so we rode our bikes into town to the Mercato Centrale to see the fresh produce, meat, and fish. Then we walked around the Duomo at San Lorenzo Cathedral and the surrounding shops. Back to the Mercato for lunch, then on to Accademia Gallery to see Michaelangelo's David.  The artwork in the architecture throughout the country is unbelievable!  Tomorrow we leave for the wedding venue which is about an hour away from where we are now.  We will be there until Monday morning and then we will return back to Rome.  We fly from Rome to Chicago on Tuesday, November 6th, with a short layover in London.
Life in San Juan continues to pass in our absence.  We are missing being with our crew and the teams, but we are thankful that we have this opportunity away to celebrate our 10 year wedding anniversary and our friend's wedding!  We are so thankful for the support we receive from our crew in the DR that allows us to be away for a bit.
Thanks for your continued prayers for safety and health as we travel.  We were all feeling a bit sluggish upon our arrival in Indianapolis, and I was dreading that that would linger on through our travels.
Ways you can be praying:
–Safety as we continue to travel and for our return back to the DR on Thursday, November 8.
-We have been informed that our residency renewal has FINALLY been approved, so we will have that appointment upon our return to the DR.
-Wisdom in our new role with SRI.