Parenting never has a dull moment.  As Braegan is getting older, naturally our conversations are getting deeper.  Her heart is so innocent.  When a task is challenging, someone is hurting, or she is frustrated, she immediately turns to prayer.  We can be on our way to school, playing a game, or just sitting down and she will just start praying over the situation.  I'm thankful for this.  There are frequent power outages in San Juan and we have gone days without water in our home….and her response is to pray.  Tonight I had to remind her that sometimes God answers our prayers with "no" or "now is not the time"…we aren't always going to get the "yes" that we are hoping for. For a 5 year old to understand this is deep, but she is learning.  I told her this is how God teaches us patience.  This is another way God teaches us to appreciate some of the simplest things, when they aren't always readily available, we learn to not take them for granted.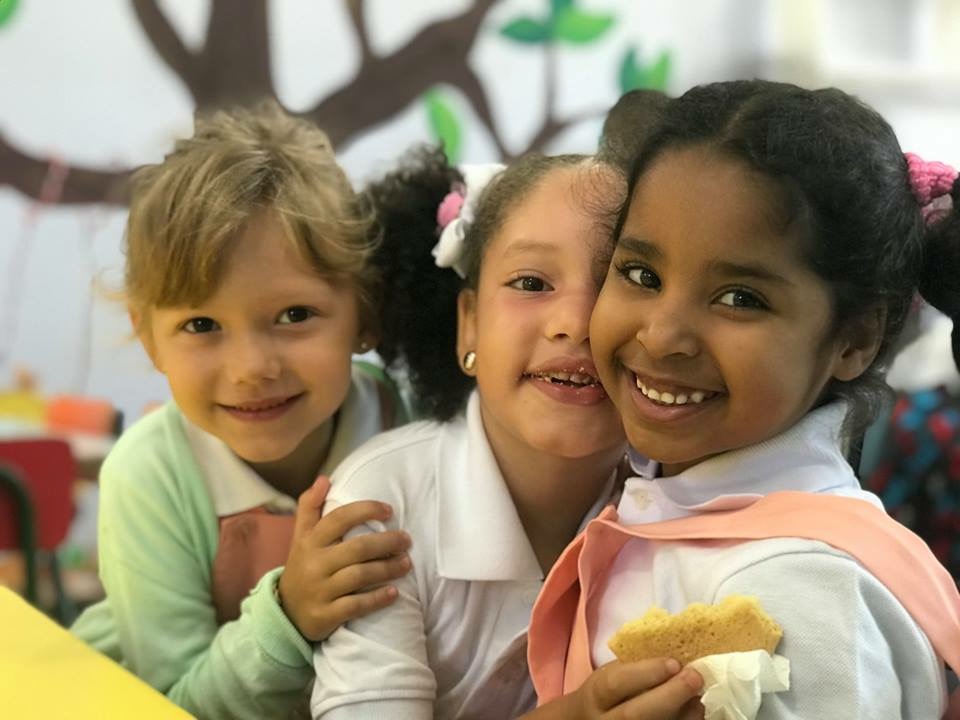 She's doing awesome tackling two curriculums (Dominican and US).  Her handwriting has really improved in the past month as she is constantly writing letters and numbers in random order.  Each week with her Language Arts units we have a theme song that is usually pretty catchy and you will find her and me randomly singing parts of it.
Jeff's birthday was yesterday.  We took a day trip to Barahona on Monday with the Hoover family and spent the day at the beach.  The weather was beautiful and the water was crystal clear.  For Jeff's birthday dinner we went to Pala Pizza followed by Helado Bon while watching a local baseball game.  This has become one of our favorite family activities to do midweek.  Along with celebrating a birthday, Jeff has been busy with Randy and Nef preparing for upcoming teams.  He's also been watching college football whenever there are games on.
I continue to work with our upcoming team leaders to make sure they are prepared for their weeks of ministry in San Juan.  I am working on enrollment information with all of our 5 schools, and things are moving along nicely with that.
The weather in San Juan has been typical for this time of year.  The mornings are sunny and warm followed by an afternoon shower that cools everything down for the perfect sleeping weather.  Last week Braegan and I went up on the roof right before the rain started, this is what we saw: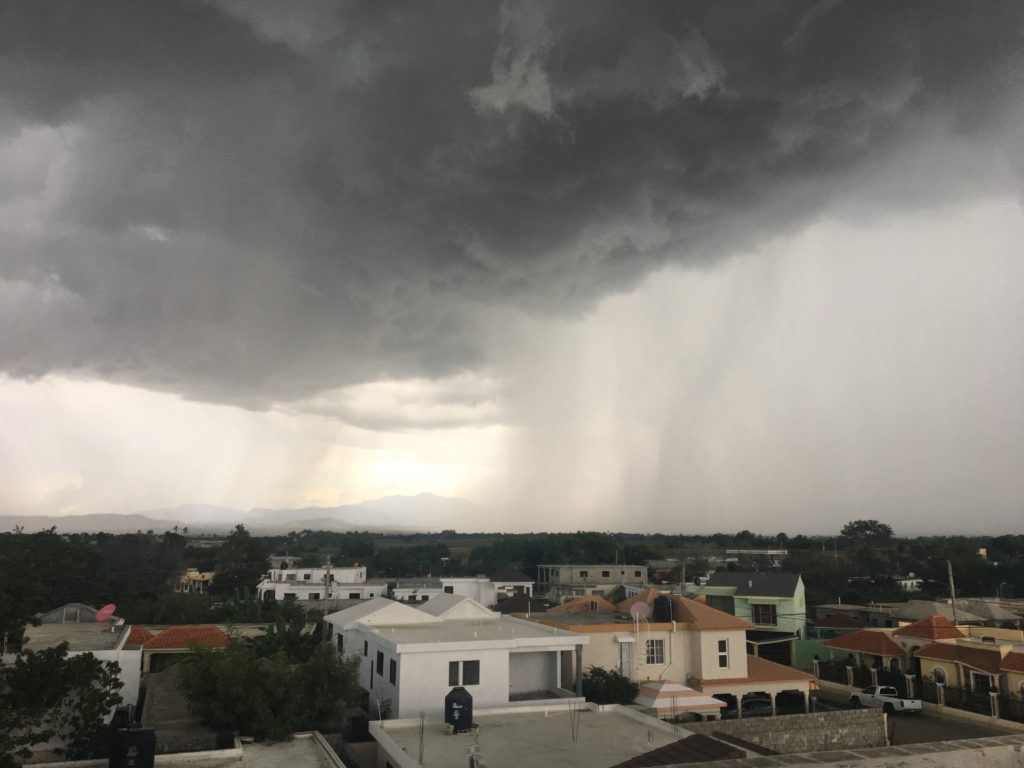 Ways you can be praying for us:
-We are still awaiting our appointment for our residency renewal.  We've been told it should be within the next month.
-Our next set of teams start up September 22, please be in prayer for our schedule as we balance family, ministry and school.
-Finalizing details for our trip to Italy and for safety as we travel in October.