Here we are at the end of a busy season of teams. We have hosted 258 volunteers since our first team arrived on January 4.  The team members have provided medical care to remote communities, completed surgical procedures on patients, poured curbs and painted at the Revolution site, and constructed a dining room addition at the guesthouse.  What a productive last 3 months!
A couple weeks ago we enjoyed a vacation to Las Terrenas with Jeff's parents (Jim and Lynn).  It was nice to get away and spend time together.  We relaxed by the pool, walked the beach, and visited some of the local shops.  Las Terrenas is my favorite getaway, because it is nice to unplug from life for a bit.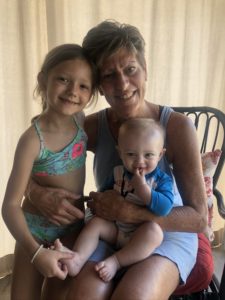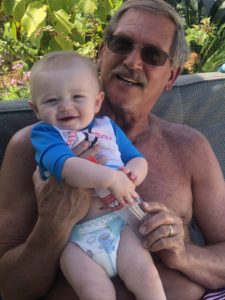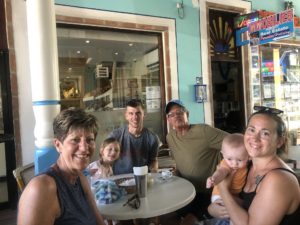 Braegan helped one of the fishermen gather sardines to sell for bait.
Following our time on the north coast, we greeted our team in Santo Domingo and returned to San Juan for a week of ministry. They have both been to San Juan a few times, so they enjoyed visiting with the team and seeing what has changed in San Juan. Braegan enjoyed hitting with them at tennis a few nights throughout the week too.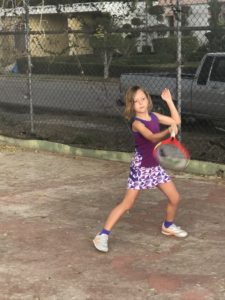 She definitely kept her grandparents busy with crafts and games.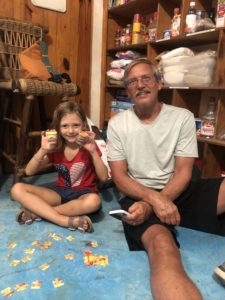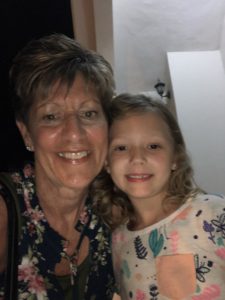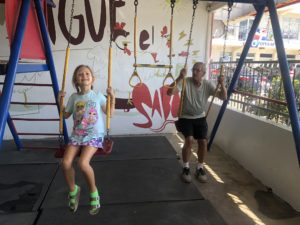 I've shared in previous blogs just how much flexibility one needs to have in life.  I feel this is even more relevant when living in another country.  This is an election year for the Dominican Republic. This means random parades, increased traffic with loud music, and days off school.  Local elections were scheduled for mid-February; however, there were some glitches with the electronic voting system, and the elections have now been rescheduled for Sunday, March 15.  The presidential election will take place in May.
With the increased media coverage of COVID-19, we have had a couple teams reschedule their trips which has opened up weeks for us now in the spring that we didn't have before.  We had already planned to be back in the states for a few weeks, but we were able to get our flights changed and we are now going to be leaving a week earlier to be able to spend a week with my brother and sister-in-law in California.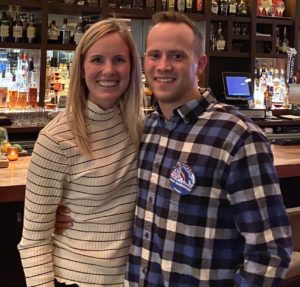 With upcoming travel to the states comes doctors visits.  Braegan will have her 7 year old well child check up.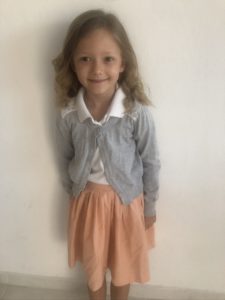 Brantley will have his 7 month check up and get his next set of vaccines.  We also have an appointment for a routine echo cardiogram to check the growth in his heart.  We continue to pray for complete healing.  He is a strong, healthy little guy.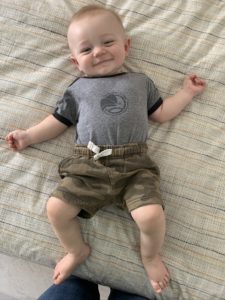 We have been enjoying some cooler temperatures lately.  The evenings have even gotten down in the low 60's….AMAZING.  It feels so refreshing!  We have even been having little afternoon rain showers, which has been a nice change.
During the mornings, I try to take some time for myself while Brantley is napping and Braegan is at school.  (I have found this a little more challenging with a little one at home.)  I have been working through the devotional GraceLaced by Ruth Chou Simons.  This week the focus was on Psalm 23, with the title "Led".  There are many obstacles in our daily life, and all God asks us to do is trust and follow Him.  We must daily surrender ourselves to Him.  Even when circumstances seem out of our control (because they are), we need to remember who is in control, it is in Him that we need to place our faith (not in one another, the media, our jobs, etc).
Prayer Requests:
-safety as we travel to/throughout the US for the next month
-our health
-upcoming doctor's appointments