As I sit here to type this update, a lot of emotions are present.  Just a year ago, we were preparing to leave San Juan.  I had accepted a teaching position in Phoenix, Arizona, and I was excited for the chapter ahead.  I look back at my last blog that I wrote on June 16th and the prayer requests I concluded with:
-When reality hits…not sure when that'll be.
-Our family as we acclimate into American culture….this is probably the scariest part for me.
I'm not sure when reality hit, because when we landed in Phoenix at the end of June, it was 112 degrees, and we hit the ground running.  I had my teaching certification to finalize, we needed to find a church, find a vehicle, get car insurance, set up cell phones, transfer banks, and the list goes on.  Living "off the grid" from 2013-2016, didn't seem like that big of a deal, until we had to transition back to the states.  All of a sudden contracts and signing on the dotted line had a lot more meaning to them.  I tried not to stress and Jeff and I just "went with the flow"….like we had been doing the entire time we were in the DR.  I kept telling myself that we could live counter culturally and everything was going to be fine.  Thankfully a beautiful friend of mine hooked us up with a fabulous fully furnished home that we could rent until we became familiar with the area.  This truly became our "safe haven" during our time in Phoenix.
We were in Phoenix for 3 days before we left for a two week trip to the Midwest to catch up with family and gather our stateside belongings.  Once we returned back to Phoenix, it was time for me to get my things together for the new school year, which was starting on August 1.  I also had a 2 week course to take to prepare for teaching.  I was not aware of what I was in for, I had taught for 4 years in Illinois and absolutely loved it.  I was optimistic and eager to meet my students!  The theme for my classroom was Caribbean, and I wanted to create a welcoming, safe environment for my students to learn and grow in their relationships with one another.  I love collaboration and being an active learner.  I wanted the same for my students.
The school that I accepted my teaching position had a "teacher centered" approach with 90% of the day being whole class instruction.  This was the opposite of my philosophy.  I kept telling myself to take one day at a time, things would get better.  During that time I was also struggling with major anxiety.  I wasn't sure who was advocating for me, or what to look forward to anymore.  I met with my administrator to figure out what my options were, the other schools in the district were not like the one I was working at, but I was told I could hopefully transfer schools at the end of the year.
In the meantime, Jeff was pursuing the Phoenix Police Department.  He was going for nightly runs and studying for the exams.  We were prayerful that if he got into the academy, I could quit teaching at the end of the year and find something else to do.  The school year got increasingly harder for me, I would work on lessons until 11:00 at night only to wake up at 3:00 am wide awake and my heart racing.  The thoughts and feelings I was having were completely foreign to me.  I wanted a way out, but didn't know what that looked like.  I began looking into other opportunities and interviewed for a position in Michigan.  I was one of the top four candidates; however, I was not chosen.  Christmas was around the corner, and I did not see light at the end of the tunnel.  I felt that my mental, physical, and emotional state were reaching an all time low.  After much prayer, Jeff and I decided it would be best that I resign from my position at the end of the semester.  I finished out teaching at the end of December.
It was evident that I needed to seek counseling to work through my anxiety.  We wrapped things up in Phoenix and packed up to move to Indiana where my family lives.  I was able to receive a few counseling sessions that allowed me to walk through our time in the DR and our transition back to the US.
AND…here we are today, living back in San Juan and participating in ministry with SRI.  What a whirlwind, and at times it doesn't feel like we ever left.  Last Tuesday when we flew out of Indianapolis, Braegan told me she was excited to finally go home.  This brought tears to my eyes as I realized she saw San Juan as home since a majority of her life has already been spent here.  It's exciting to be back with extended family and friends!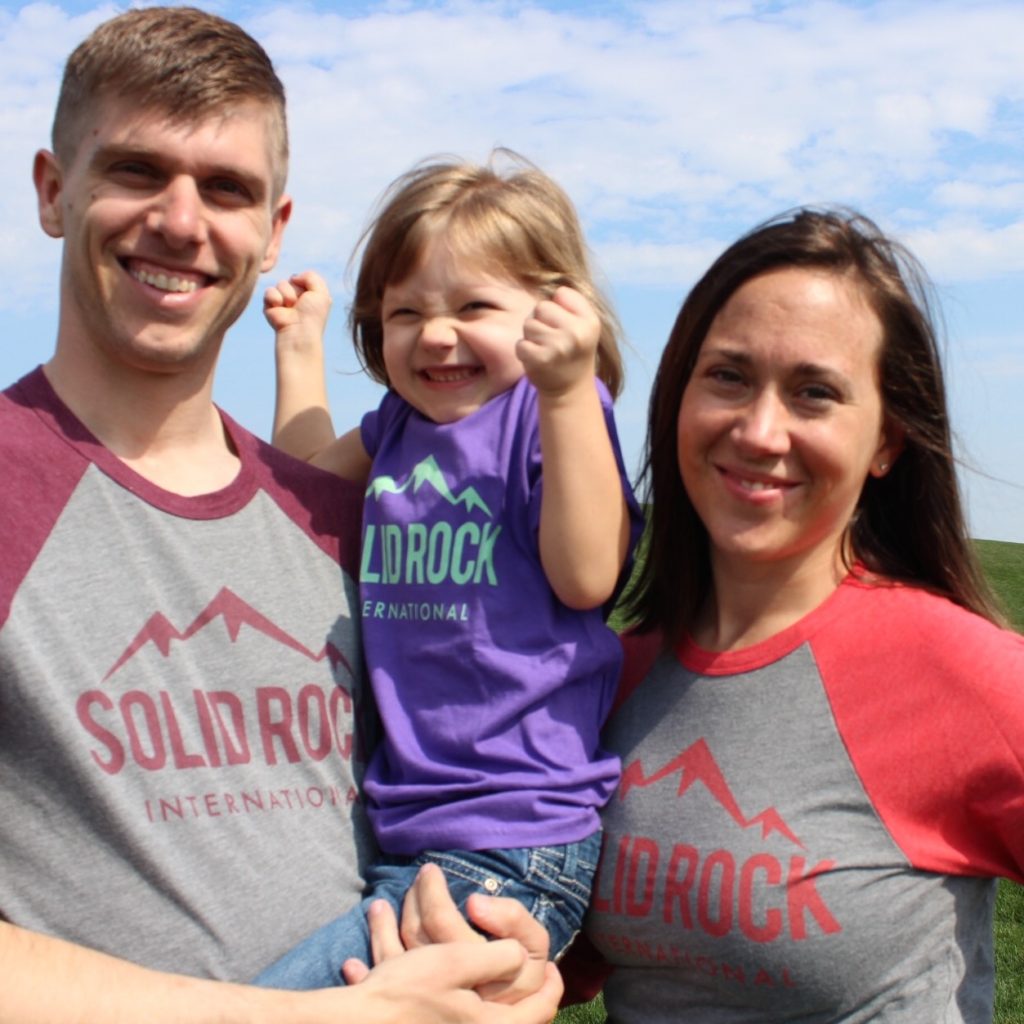 Within our first few days of being in town we were able to see a couple of apartments, and we have already decided on one and signed a contract.  We anticipate getting our keys by the end of the week and hope to settle in there at the beginning of July once we are able to purchase some furniture.  We are excited to get settled in as this past year has had a lot of transitions for us!
Braegan has been sleeping like a champ just like before!  She was worried about all of the noises (dogs, cars, music, groups, etc), but that has not made impact in her ability to get sleep.  Her naps have been 3-4 hours each day which allows me to have some time to myself as well!  The most popular question she has been asked is, "Do you remember Spanish?".  Currently her response is, "I lost my Spanish voice, but I hope to find it in my dreams".  This probably is her take on "The Little Mermaid" and Ursula taking away Ariel's voice.  She is excited to reunite with all of her friends.
Ways you can be praying for us:
-Residency: We are in the process of renewing our residency for the next year.  A majority of the paperwork is complete, we are just waiting to hear back about our appointment with the embassy.
-Settling in: As we get furniture and move our belongings into our new apartment, and that we will be able to set healthy boundaries in ministry.